Vamos con otra tandita de jugosa información sobre dramas coreanos en emisión y los que están por venir.
Título: 미스코리아 / Miseu Kolia - Miss Korea
Género: Romance, Comedia
Episodios: 20
Cadena: MBC
Período de emisión: 18-Diciembre-2013 al TBA
Horario: Miércoles y Jueves 22:00
Un drama sobre tres hombres en la llamada mediana edad "Ahjussi" que ayudan a cumplir el sueño de una chica de su vecindario en convertirse en la próxima Miss Corea. Este drama tiene lugar en el año 1997 y se trata de una empresa de cosméticos en su defecto intenta convertir a una ex reina de belleza de la escuela secundaria en Miss Corea. Oh Ji Young es la ex reina de belleza de la escuela secundaria que ha crecido hasta ser nada más una una niña de ascensor. Mientras tanto, Kim Hyung Joon es un empleado de la compañía de cosméticos y conducirá los esfuerzos para convertir Oh Ji Young en Miss Corea para salvar a su empresa.
No sé a vosotros pero a mí me resulta divertidísima y muy curiosa de ver. El drama se empezó a emitir el 18 de diciembre, y no tardaré mucho en hincarle el diente muajajaja, a ver cómo se las apañan esos tres ahjussis. Está protagonizada por Lee Yeon Hee(Gu family book, Paradise ranch), como nuestra miss,
Lee Sung Gyun, Lee Ki Woo y Lee Mi Sok entre otros.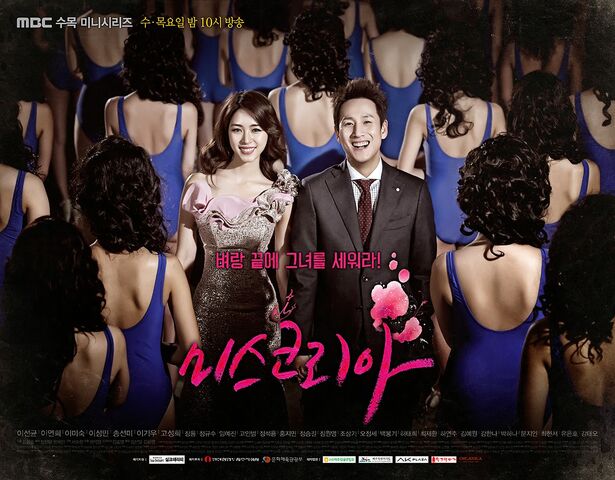 _____________________________________________________________________________
Otro drama que están en emisión actualmente y del que hablamos en el anterios "dramas que viene" es "You who cames from the stars" que pese a sus grandes acusaciones sobre si es plagio o no de otra serie, ésta sigue viento en popa. Yo la tengo pendiente también como muchísimas otras, aunque esté por ahí la pava de Yoo In Na (la aborrezco con todas mis fuerzas, con disculpas a sus fans pero no puedo ni verla XD)
La imágenes originales del drama fueron reveladas así que aquí os las dejo... ¿estáis viendo ya la serie? qué os parece?
Se ve que ahora les ha dado por emparejarnos a Soo Hyun con mujeres más maduritas...
_________________________________________________________________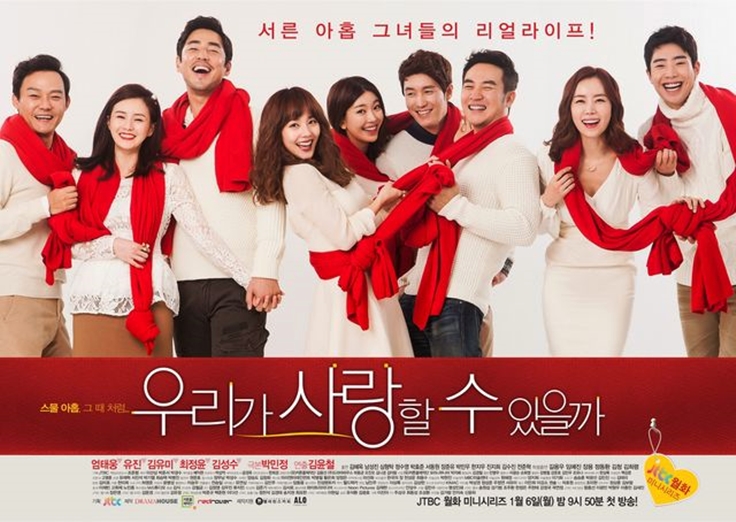 Título: 우리가 사랑할 수 있을까 / Wooriga Saranghal Isseulkka / Can We Love?
Anteriormente conocido como: 엄마에게 남자가 필요해 / Mom Needs a Man
Género: Romance, Comedia
Episodios: 20
Cadena: jTBC
Período de emisión: 06-Enero-2014
Horario: Lunes y Martes 21:50
Este drama cuenta la historia de tres mujeres que están en los 39 años. Estas tres mujeres se componen de una madre divorciada, ama de casa y una mujer sola.
Yoon Jung Wan es una mujer que se divorcia después de diez años de matrimonio y ddecide vivir con su hijo. Kwon Ji Hyun es una ama de casa que tiene una hija. Kim Sun Mi es una elegante mujer soltera. Mientras tanto, Oh Kyung Soo es un director de cine que ha recibido varios premios y es conocido por tener un mal humor y ser vanidoso. Él entonces se involucra con Yoon Jung Wan.
"can we love?" es uno de los primeros dramas que podremos ver en este año que entra y estará protagonizado por ; Eugene ("Baker king, kim tak goo", "Creating destiny")
Uhm Tae Woong ("The blade and petal", "The Devil")
,
Kim Sung Soo
( " Full House", "Bad love"),
Kim Yoo Mi
("Cruel city"),
Choi Jung Yoon
("Manny", "Ogakgyo brothers") entre otros.
No me llama mucho la atención así de primeras, pero me lo pensaré jeje.
___________________________________________________________________________________
Cambiamos las comedias por la histórica. Los amantes de los saeguks están de suerte porque el 4 de enero, tenemos el estreno de "Jeong Do Jeon"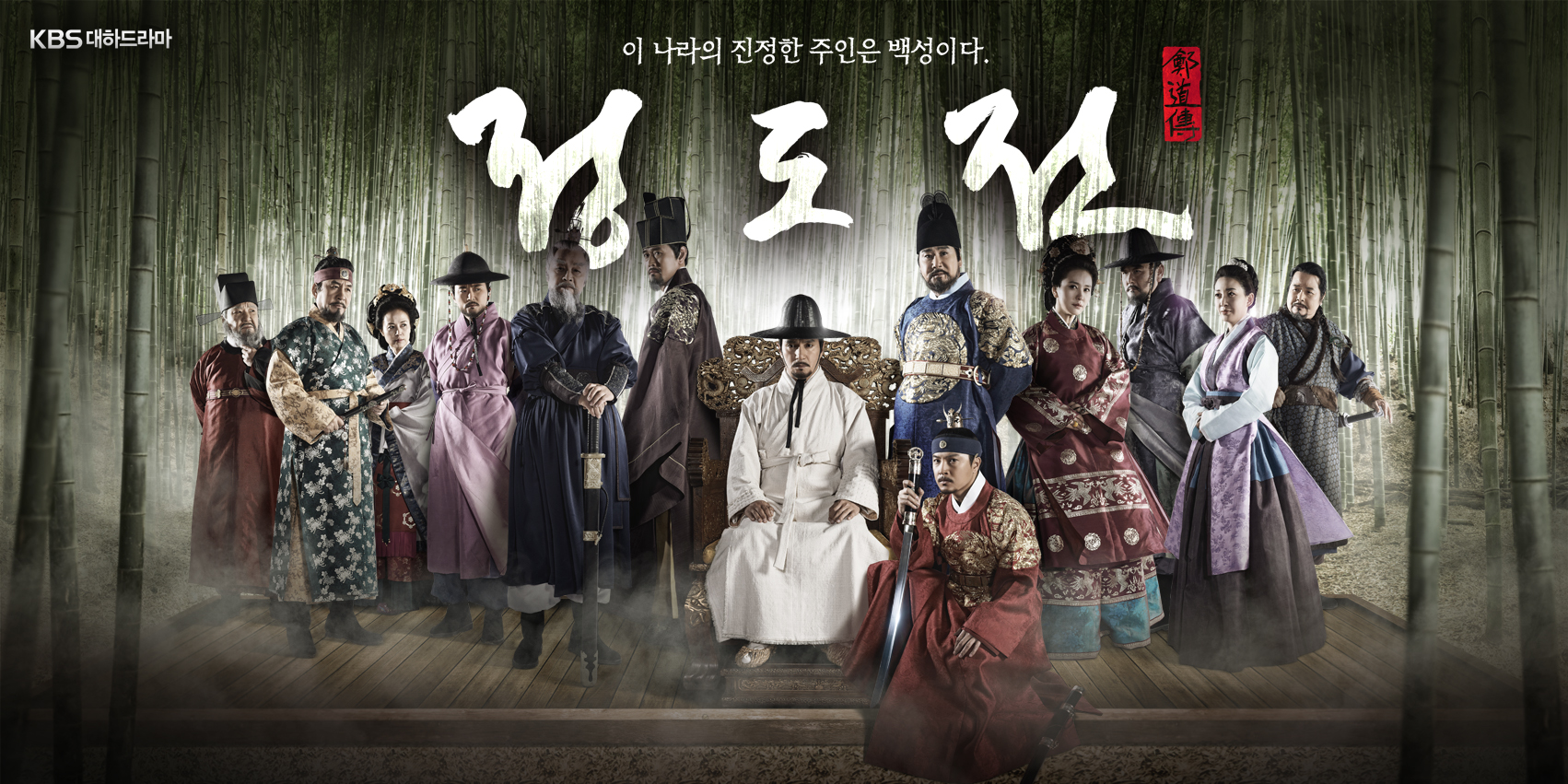 Título: 정도전 / Jeong do jeon
Género: Historico
Episodios: 50+
Cadena: KBS1
Período de emisión: 04-Enero-2014
Horario: Sábado & Domingo 21:40
(OMG! 50 capitulazos, o más! XD)
La historia de Jung Do Jun quien creó una nueva dinastía Joseon durante el período Goryeo. Jung Do Jun, también conocido por el seudónimo de Sambong, era el más poderoso aristócrata coreano medieval y político en principios de la dinastía Joseon. Él fue el partidario más cercano y consejero del rey Taejo, fundador de la dinastía Joseon.
Jo Jae Hyun ("new heart", "scandal") será el que encarne al protagonista de esta larga serie, que me da que no veré nunca jajajaja
¿Os vais a animar a verla?
___________________________________________________________________________________
Y por último os traigo la info de otro grandísimo drama (más de 100 caps) para los que veais están series tan grandes, y se trata de " Shinning Romance"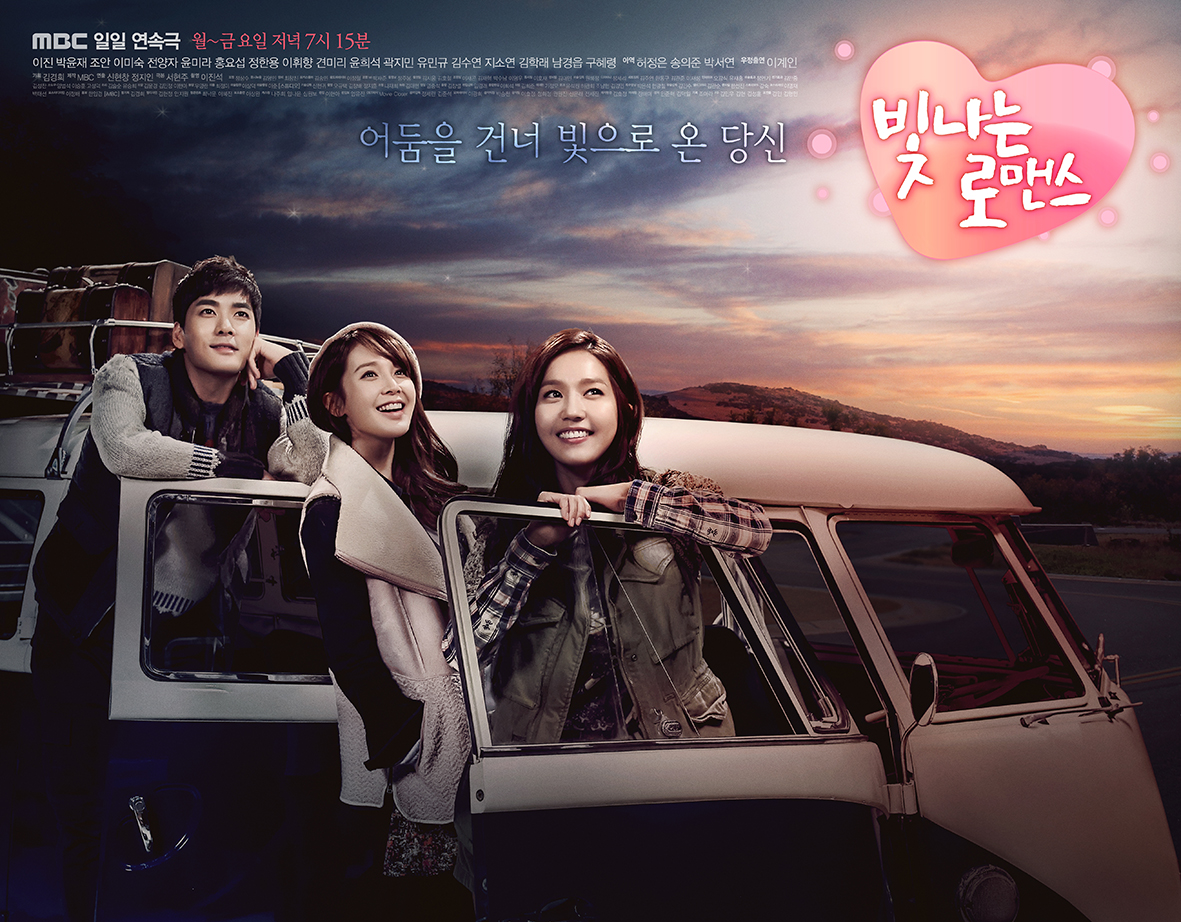 Título: 빛나는 로맨스 / Bichnaneun Romaenseu
Género: Romance, Familia
Episodios: 100+
Cadena: MBC
Período de emisión: 23-Diciembre-2013 al TBA
Horario: Lunes - Viernes 20:15
El drama se centra en el proceso de lograr el éxito y el amor de dos familias no relacionadas. Oh Bit Na quien es valiente vive la vida con una actitud positiva, incluso después de pasar por un divorcio ridículo con su marido. En medio de una lucha con su ex marido por la custodia de su hija, se encuentra con el interés amoroso de Kang Ha Joon de quien ella se enamora, pero no puede estar con el debido a una situación procedentes de la generación de sus padres.
Protagonizada por Lee Jin, Park Yoon Jae, Yoon Hee Suk, Jo An, Lee Mi Sok y Kwan Ji Min entre otros.
No pinta mal el drama pero esa abundancia de capítulos me echa muy para atrás, no soy de ver series muy largas, 50 máximo jajaja
¡Nos leemos!