Ellos estaban destinados a amarse y yo, a verla de nuevo jajajaja.
*
Estás escuchando :
我的快樂 Wo De Kuai Le - Fated to Love You OST
Título original: 命中注定我愛你 / Ming Zhong Zhu Ding Wo Ai Ni
Título inglés: Fated to Love You
Género: Romance - Comedia
Emisión: 16/03/2008 - 24/08/2008
Horario: Domingos 22:00 - 23:30
Tema de apertura: 99次我愛他 (99 Ci Wo Ai Ta) de Shorty Yuen
Tema de clausura: 心願便利貼 (Xin Yuan Bian Li Tie) de Shorty Yuen y Quack Wu
Dramas relacionados: Adaptación Fated To Love You (MBC)
Xin Yi es una chica ingenua y servicial de quien se aprovechan todos, la chica "nota adhesiva" porque es fácil deshacerse de ella luego de haberla usado. Un día finalmente cree encontrar al príncipe de quien siempre le había hablado su difunto padre, a quien invita a un crucero para intentar recuperar su relación tras una discusión.
Por otra parte, Ji Cun Xi (interpretado por Ethan Ruan), planea declararse a su novia desde hace 3 años, Anna, invitándola a un crucero. Sin embargo, no cuenta que en el crucero también se encontrarán el dueño de la fábrica de la isla Jing Mu, y su hijo; fábrica de la cual Cun Xi quiere deshacerse.
En venganza ante tal situación, el dueño de la fábrica decide tenderle una trampa a Cun Xi para poder chantajearlo, intentando meter a su camarote a una mujer, luego de darle a él una bebida con una "pócima mágica" que no es más que un afrodisíaco.
Pero nada sale como debería, ya que Xin Yi toma una medicina para el resfrío que le produce mareos, y mientras su interesado novio está coqueteando con otra mujer, al volver a su camarote entra al cuarto equivocado. Cu Xi, afectado por la fórmula mágica, vuelve a su camarote donde cree está su novia Anna. Así que entre el afrodisíaco, la oscuridad del lugar y el deseo de Xin Yi de corresponder a "su novio" ambos tienen relaciones.
Lo peor de todo ocurre días después, ya que Xin Yi descubre de una jocosa manera que está embarazada, y lo que tenía que guardarse como un secreto de lo que pasó en el crucero, llega incluso a oídos de la abuela de Cun Xi, que añora tener un bisnieto, por lo que obliga a ambos a casarse.
¿Qué pasará cuando vuelva Anna, la mujer que Cun Xi ama realmente? ¿cómo llevarán a cabo Cun Xi y Xi Yin un matrimonio forzado con fecha de término?
Una jocosa y conmovedora historia que tienes que ver.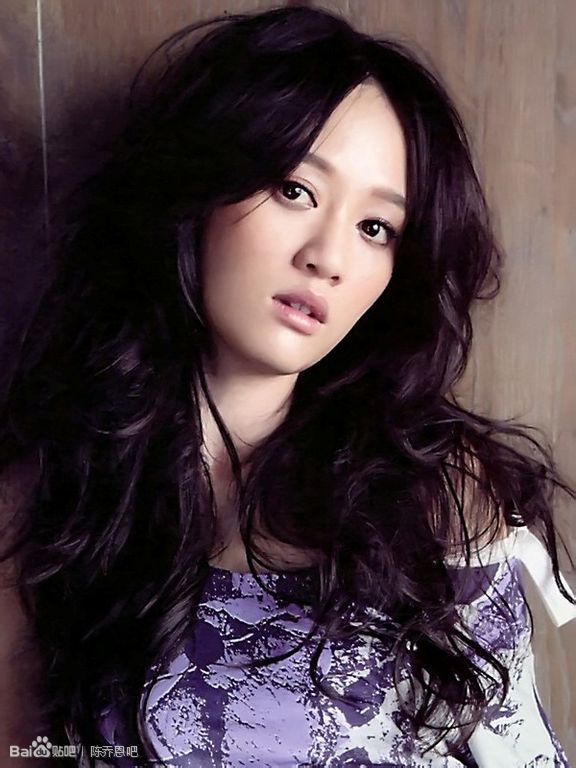 Ethan Ruan Chen Qiao En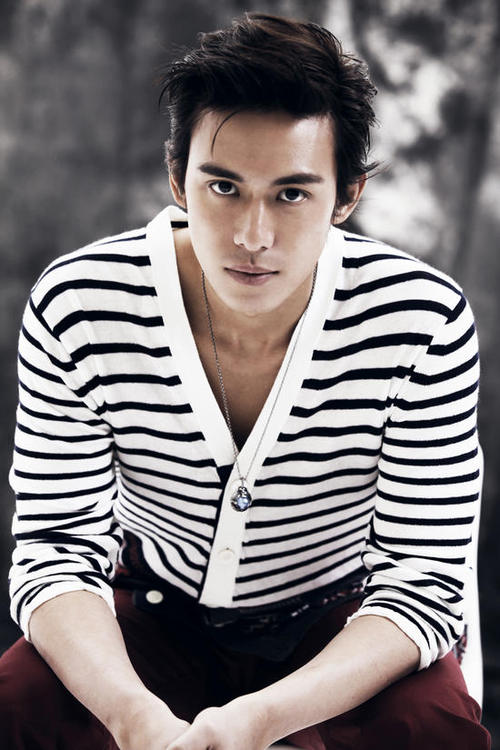 Baron Chen Bianca Bai
Lo vuelvo a decir; estoy enamoradísima de esta historia, olé el escritor que la escribió y olé su mano y su cabeza jajaja ya estaba echando de menos , me estaba entrando morriña de esta historia, y entonces dije, "oisss pero si tengo la versión taiwanesa también que no la he visto!" así que , qué mejor que verme la versión esta y de paso revivir la historia de nuevo , y no me arrepiento de nada :)
Historia/Argumento: Ya todos o casi todos lo conocemos, poco que contar sobre él . Chica y chico se acuestan por error en un crucero y ella queda embarazada para su desgracia. Y para más desgracia el chico tiene ya novia, y a ella la acaba de dejar su novio y además con cuernos de regalo. La novia del chico lo deja en numerosas ocasiones porque siempre antepone su trabajo como bailarina de ballet a él, entonces él decide casarse con la pobre chica y asumir su rol de padre y así tener contenta a su abuela que no puede esperar el día en el que su nieto le de un bisnieto (que de paso herede la empresa)
Normal que estando casados sin amor, ambos sean muy infelices y duerman hasta separados, cada uno hace su vida independientemente manteniendo la farsa de su matrimonio. Las cosas se empiezan a complicar cuando ella sí que comienza a sentir algo por el chico, pero éste está demasiado ocupado besando el suelo que pisa su novia la interesada. Luego la historia pegará un vuelco increíble cuando algo pase que los separará durante años y entonces cuando se vuelvan a encontrar, ella ya no será la chica tonta que lo daba todo por él.
Pues eso que me encanta la forma de estar contada la historia, como ya dije en la reseña de la "fated to love you" coreana, saben jugar con el interés del espectador y cuando la historia crees que se va a empezar a estancar o a ponerse más tediosa da ese giro de 180 grados que te vuelve a mantener pegada a la pantalla toda la serie de principio a fin. Simplemente me encanta. Si es verdad que esta versión taiwanesa tiene mucho relleno, hay algunas tramas en los capítulos algo tontas (humor taiwanés jaja) y un poco exagerado y sin sentido, pero se les perdona jajaja.
Personajes; Chicas, me he enamorado. (otra vez jajaja) de Ethan Ruan. Nunca había visto a ninguno de los actores anteriormente, pero me han parecido estupendísimos ambos en sus papeles. Ethan lo mismo te hacía de malo y lo querías matar y cogerlo del pescuezo, y en otras escenas te lo comerías a besos, así de simple jajaja, y la protagonista hace genial la evolución de su personaje, de esa chica de la que todos se aprovechaba y besaba el suelo de su falso marido a otra mujer fuerte e independiente dispuesta a olvidar el pasado. Son geniales, al igual que los secundarios. En esta versión he querido matar más que en la versión coreana a Anna , la novia interesada de nuestro protagonista , porque en realidad ha sido insoportable. Este personaje es que me parece super desesperante, porque es una chica tan interesada que le quiero pegar jajaja Cuando le conviene si quiere mucho al protagonista y cuando no, lo deja tirado así de simple y él es tan tonto TAAAAN TONTO , para ir detrás de ella como un perro faldero , que me daban ganas de entrar en la pantalla y coger a Ethan de la pechera y zarandearlo jajaja Anna definitivamente me ponía negra de rabia, y fue una alegría dejar de verla (entiendo que ella quería luchar por sus sueños y todo eso , pero que era una tontaca, nadie se lo quita jaja)
Y bueno nuestro 3º, nuestro curita Dylan, él lo ha hecho muy bien también oye, pero tenía que superar a mi Choi Jin Hyuk de la versión coreana y no lo ha hecho (físicamente, dónde me vas con esas melenas???? jaja) he estado constantemente echando de menos a mi Choi!! T_T
Y hablando de personajes desesperantes, ¿¿Qué me decís de la hermana de ella??? esa voz chillona, ese drama que montaba por todo, uffffff ¡que alguien la calle por dios! A pesar de esto no dejaban de ser graciosas todas sus hermanas y su madre, y bueno destacar también el personaje de Anson que he reído muchísimo con él, muchísimo.
Vamos ahora a por el romanceee (se nota cuando me gusta un drama eh, me enrollo más que una persiana en las reseñas)
Romance: I've loved the romance so much!!! Oh por dios me ha encantado muchísimo el romance, muchísimo, muchísimo, como de aquí a la luna ( de Luna a luna), lo he querido mucho como la trucha al trucho, me ha fascinado!!!! jajaja Ambos tienen una grandísima química, y vamos que me he acabado enamorando yo también con esa miradota de Ethan, que mira que no lo considero un chico super guapo asi a primera vista pero tiene algo que gusta mucho y es muy atractivo (pero esto no tiene nada que ver con la serie XD) eeeen fin, que han estado geniales, la trama está llenísima de escenas románticas como a mi me gustan, besos increíbles, escenas de cama y todo *_* esto no se ve todos los días así que chicas hay que aprovechar! Jajaja Ethaaaaaaan
En definitiva, ¿Queda alguna duda de que me ha encantado? Yo creo que todo está claro....
Si aún no habéis visto el drama os lo recomiendo muchísimo, y además en ambas versiones. Si es verdad que la versión coreana tiene una calidad, una forma de estar contada y una BSO maravillosa, y la taiwanesa pues es algo más ligera y despreocupada algo peor grabada vamos.....pero no quita que ambas sean muy buenas y entretenidas. Desde luego Fated to love you siempre estará en mi corazón (ohhh que sentimental... pañuelos please) como uno de los mejores dramas que he visto, así que os animo a metedlo en vuestro corazón también jajaja
((Y está Ethan que más queréis?)