Es la única versión que me quedaba por ver, y como yo me veo todas las versiones para contrastar y más si la historia me gusta, me puse manos a la obra. Pasa para leer que me ha parecido :)
*Estás escuchando; "Update"_Sabao / Itazura na kiss; Love in tokyo BSO
Título: イタズラなKiss〜Love in TOKYO
Título (romaji): Itazura na Kiss ~Love in TOKYO
Formato: Renzoku
Género: Comedia, Romance, Escolar, Drama.
Episodios: 16 + especial
Segunda Temporada: Itazura na Kiss ~Love in TOKYO 2
Cadena: Fuji TV TWO
Período de emisión: 29-Marzo-2013 al 19-Julio-2013
Especial: 21-Marzo-2013
Horario: Viernes 24:00
Dramas Relacionados: Itazura Na Kiss (japón 1996), It Started With A Kiss y They Kiss Again (saga taiwanesa), Playful Kiss(versión coreana)
Tema de apertura: "Update" de Sabão
Tema final: Takaramono (Thank For All) de Sabão
En la ceremonia de ingreso a la escuela secundaria, la estudiante Kotoko Aihara de clase F ve al guapo e inteligente Naoki Irie de la clase A . Ella se enamora de él inmediatamente. Kotoko inicialmente no expresa sus sentimientos hacia él, pero finalmente tiene las agallas de confesarse a través de una carta. Desafortunadamente, Naoki rechaza la carta de Kotoko, diciendo: "No me gustan las mujeres tontas."
Un día, la casa de Kotoko Aihara es gravemente dañada por una estrella fugaz . Debido a los daños, hasta que la casa sea reconstruida, Kotoko Aihara y su padre deciden vivir con un amigo de su padre. Cuando Kotoko se traslada a su nueva casa temporal, recibe la sorpresa que es la casa de los Irie y que Naoki vive ahí.
PROTAGONISTAS;
MIKI HONOKA YUKI FURUKAWA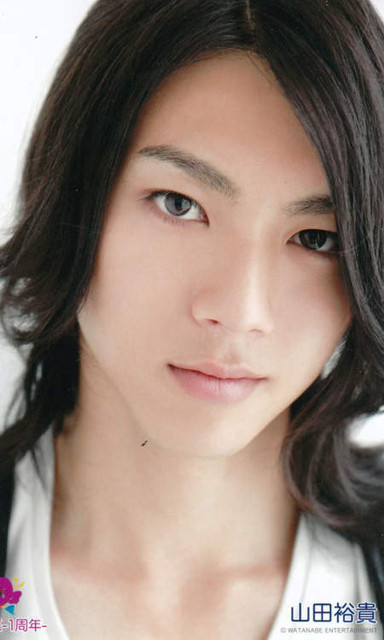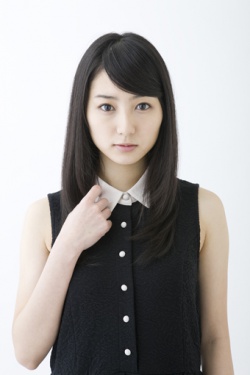 YUKI YAMADA RIHO TAKADA
Pues después de ver hace mucho tiempo la primera versión Japonesa, y primera versión de todas, me daba un poco de miedo que esta versión fuera hermana gemela de aquella de 1996 en la que su protagonista, casi me deja sorda gritando el nombre de su amado cada vez que podía !irie-kuuuuuuuuuuuuuun! -pesadillas- XD
Pero decidí darle una oportunidad porque la historia realmente me gusta, por mucho que sea simplona y previsible. Asi que cuarta vez que me veo esta historia.
Anteriores versiones; "Itazura na Kiss" (Japón 1996) , "It started with a kiss, They Kiss again" (Taiwán 2005) , "Playful Kiss" (Corea del sur, 2010)
Pero vamos a aquella que nos concierne, "Itazura na kiss; Love in Tokyo" nos vuelve a contar ese amor casi obsesivo, casi loco, casi de todo que tiene nuestra amiga Kotoko por el chico más popular de su instituto, ¡¿Qué digo del instituto?! ¡De japón entero! jaja Y es que ella lo ama, lo idolatra, quiere que sea el padre de sus hijos por más estirado y frío que sea él, así que decide darle una carta de amor para que él conozca sus sentimientos, pero él como ya se sabía la rechaza totalmente, es que ni lee la carta vamos, dando paso así al principio de la historia de comenzó con un beso. (No, comenzó con una carta y con un derrumbe sería más indicado título jaja)
¿Qué decir de un dorama que he reseñado ya, 2 o 3 veces? he ahí la cuestión jajaja Esta versión sinceramente me ha sorprendido gratamente, muy gratamente, hacía mucho tiempo que un dorama japonés no me enganchaba tanto incluso sabiéndome la historia , pero esto no me pasaba desde (last friends, hana yori dando, ect) si las demás versiones me gustaron, la japonesa actual no se quedó atrás.
Vale que la historia vuelvo a decir, no es nada del otro mundo, es chica está enamorada desde el principio de los tiempos del mismo chico inalcanzable porque es todo lo contrario a ella, y chico que pasa de ella. La principal intriga en la trama es su amor y la serie se centra en eso , en cómo Kotoko se ganará el corazón de la gran piedra llamada Naoki Irie.
Aaaaaasí que si no eres fan del romance, las comedias juveniles o cosas por el estilo, no veas ni un capítulo de esta serie. Pero como yo soy la tonta del romance, no me he visto la historia una vez, sino 4! necesitaba saber qué pasaba, por cuarta vez....
La trama te vuelve a engachar, a mi me encantan los amores reñidos y difíciles por lo que a pesar de saberme la historia ya casi de memoria, seguía y seguía viendo capítulos deseando que la cosa avanzase entre ellos, ver cómo ella , aunque no es perfecta ni la chica más popular, lo va cambiando a él poco a poco, o más que cambiándolo, conquistándolo sin apenas darse cuenta. Pero aún sigo pensando que él es un poco HP (hijo de p....) jajaja cómo puedes ser tan frío hijo mío cómo????? menos mal que luego, pues bueno saca su ladito más pícaro, y cómo sabe que tiene a Kotoko en la palma de su mano pues no está mal juguetear con ella de vez en cuando jaja
Los actores me han encantado también, hacen muy bien sus papeles y Miki Honoka sinceramente me parecería una monería de chica, aunque a algunos les resultará algo exagerada su actuación, a mi me ha parecido muy buena, esos gestos que me ponía y caritas, no tenían precio. Y a Yuki me gustaría preguntarle, ... ¿Qué comes? en serio ¿cómo es que tienes en realidad casi 27 años y aparentas 18? ... dinos tu secreto!!
También en esta versión, of course, nos encontramos con todos los personajes principales de todas las versiones, porque oye, que Kotoko a lo tonto también roba corazones, y nuestro amigo Kinnosuke lo sabe bien, ya que se pasa la serie entera como un galán detrás de ella. Otro toallero con el corazón partido!!
Por supuesto la horda de admiradoras de Naoki tampoco podían faltar en esta adaptación, así como la madre de él, esa mujer, esa eterna adolescente con complejo de celestina que quiere emparejarlos a como dé lugar y haciendo lo que tenga que hacer. La suegra perfecta vamos! Y no nos podemos olvidar de otro personaje al que le tengo cariño, más que cariño me da mucha risa y ese es el tenista loco!
Me he reído mucho con la serie, la he disfrutado, y aunque algunas cosas quedan exageradas, lo dejo pasar porque es el típico humor japonés, que son así de exagerados para algunas escenas o cosas, incluso actuaciones (sólo teneis que ver Ikemen Paradise, eso sí que fue un desmadre con el que reí mucho jajajaa)
Así que si si os gusta esta historia, y no habéis visto ninguna de las series, yo os las recomiendo todas, no entro a pelear ni a discutir sobre cuál es mejor que otra porque sinceramente todas tienen su encanto y todas me gustaron (eso sí la versión japonesa de 1996 os la podeis ahorrar) , aunque tengo que decir que contraria a mucha gente, la coreana fue la que más me gustó, eso no quita que no me hayan gustado las demás, sinceramente todas están muy bien y con todas disfrutas bastante.
Desearía como siempre me pasa en los doramas japoneses que veo que hubiese más romance, más pasión digamos y no besos puerta, pero bueno, no se puede tener todo!
Así que a ver estos dramas si os gusta la historia e informaros que se rumorea que habrá segunda temporada de esta serie. Por supuesto me la apunto para verla.
*PD; los actores de la versión de 1996 hacen un pequeño cameo
*PD 2; los zapatos que lleva Miki en el opening son lo más hortero que he visto en mucho tiempo jajajajaja
¡¡Nos leemos!!