A principios de año publiqué esta encuesta para saber cuáles fueron vuestros dramas preferidos de este año pasado, el 2014, así que vamos a conocer los resultados :)
Creo que ha sido un año de grandes dramas, y que la votación ha estado algo difícil y reñida al principio de la encuesta, pero claramente se ha alzado un ganador con el que no podría estar más de acuerdo. Vamos a ver los resultados ^^
3. En el puesto número 3 comparten podio con sólo un votito cada uno, los dramas "Healer" y "Misaeng"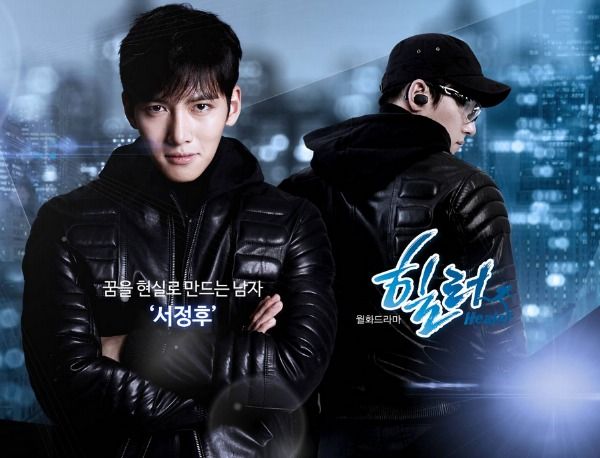 Los chicos de Misaeng, celebrando su medalla de bronce..... jajajaja
No puedo opinar sobre ninguno de estos dramas porque no los he visto aún, pero sí los tengo pendientes en mi lista para verlos algún día jajaja ¿Y a vosotros qué os parece este puesto para ellos?
2. Estuvo bastante reñido al principio, pero finalmente "It's ok , It's love" se queda en este segundo puesto como mejor drama del 2014. (un aplausooo)
Sin duda sabía que ibais a votar por él, porque para mí también es un drama estupendo, aunque a mi personalmente me han gustado más otros que ni siquiera están es estos podios, pero que el drama es bueno y lo vale, nadie lo duda :), con 4 votos , se lleva la medalla de plata, este drama centrado en el amor y en la psicología de las personas.
#celebrationdance
1. Y acabamos con la medalla de Oro, sé que a muchos les gustará y a otros no tanto jajaja pero el claro ganador de la votación y el que se convierte en mejor drama del 2014 en este blog no es otro que "Fated to love you" con 10 votitos.
No podría estar más de acuerdo con el puesto number one , igual que me pasó el año pasado con "Master's Sun" y este año me hacéis feliz de nuevo porque este drama a mi me encanta, como ya sabéis y me fascinó la historia y todo todo todo, así que para mí es un justo vencedor, como diría Gun.... MUAJAJAJAJAJAJAJAJAJAJA
Y bueno aunque no se hayan llevado ningún voto también quiero hacer mención especial a los dramas de 2014 que he visto ( de los que no he visto no puedo opinar aún) y que considero que son muy buenos, aunque nadie haya votado por ellos, el premio de consolación se lo doy a..... : Beyond the clouds, Birth of a beauty, Emergency Couple, I need romance 3, Hotel King, Marriage not dating, Miss Korea y Secret Love Affair y Legendary Witch, que se podría considerar mas del 2015 que del 15, pero es un drama genial.
Y esto es todo por este año, ¿Estáis de acuerdo con los premiados? Os mando muchos besitos, y como siempre...nos leemos!!
3 Days
0
0%
A Witch's love
0
0%
Angel Eyes
0
0%
Beautiful Man
0
0%
Beyond the Clouds
0
0%
Bad Guys
0
0%
Be Arrogant
0
0%
Big Man
0
0%
Birth Of a Beauty
0
0%
Bride Of the century
0
0%
Come Jang Bo Ri!
0
0%
Cunning single lady
0
0%
Discovery of love
0
0%
Doctor Stranger
0
0%
Emergency Couple
0
0%
Fated to love you
10
83%
Gap Dong
0
0%
Greatest Marriage
0
0%
Healer
1
8%
Her Lovely Heels
0
0%
High School, love on
0
0%
Hotel King
0
0%
I need romance 3
0
0%
Inspiring Generation
0
0%
Iron Man
0
0%
It's Ok , It's love
4
33%
King of high school
0
0%
Liar Game
0
0%
Maids
0
0%
Marriage not dating
0
0%
Misaeng
1
8%
Mimi
0
0%
Miss Korea
0
0%
Mr. Baek
0
0%
My secret hotel
0
0%
Plus Nine Boys
0
0%
Passionate love
0
0%
Pinocchio
0
0%
Pride and Prejudice
0
0%
Secret Love Affair
0
0%
Sensible Love
0
0%
Shark
0
0%
She's so Lovely (My lovely girl)
0
0%
Temptation

| | | |
| --- | --- | --- |
| The Joseon Shooter | 0 | 0% |
| The mermaid | 0 | 0% |
| The night watchman | 0 | 0% |
| The three musketeers | 0 | 0% |
| Tomorrow Cantabile | 0 | 0% |
| Triangle | 0 | 0% |
| Trot Lovers | 0 | 0% |
| Twenty years Old | 0 | 0% |
| You're all sorrounded | 0 | 0% |
| Otro | 0 | 0% |