Qué mejor que ahora que estamos al borde del 2017, echemos la vista atrás para repasar los dramas que hemos disfrutado este 2016.
En esta entrada os cuento los dramas que he podido disfrutar a lo largo de este año, cuáles han sido mis favoritos y cuáles me han decepcionado mucho.
Antes que nada los créditos son para mi querida compañera Mayu, del blog " De nuevo alzo la voz para cantarte..." que amablemente me dio la idea y me enseñó como quedó su entrada, así que si os gustan este estilo de entradas, corred a su blog también para ver sus favoritos de este año 💜💜
Si estás aquí me alegro que te embarques en esta aventura conmigo, va a ser muy larga, así que sin más dilación, vamos a repasar todos los dramas que he visto este 2016, nada más y nada menos que 54 de ellos.
Hay que decir que este año la mayoría de dramas que he visto han sido de 2016, pero también he visto algunos de 2015 y otros años, así que solamente pondré bajo las fotos las decepciones y favoritos de dramas estrenados el 2016 solamente, en los dramas que personalmente me hayan parecido como tal.
Y también os dejo la nota que les di en mis reseñas a cada uno (el mínimo de nota es 0, el máximo es un 10)
Y aviso que toda esta entrada es completamente una opinión subjetiva mía, así que no os enfadéis por ver notas malas en dramas que a vosotros sí os gusten, ya sabéis que cada persona es un mundo y en cuanto a gustos no hay nada escrito :)
¿Listos? Vamos allá! :)
PD: perdonad las imágenes borrosas, no sé por qué yo cuando las edito me salen bien y en el momento de publicar cambian totalmente, espero pornerle solución T____________T
♥♥♥DRAMAS VISTOS en 2016 por Luna♥♥♥
Yong Pal, 6
Splash, Splash Love, 9
Ugly duckling series #3 Don't 8
5ji Kara 9ji made, 5
Death Note, 6.5
Sassy go go ,
6
Heart Tugs, *abandonado*
Answer me 1988, 9.5
Be Arrogant,
*abandonado*
Missing Korea ,
*abandonado*
The secret message
*Abandonado*
100 Trickery's dangerous passion, 8
Bubblegum, 6.5
I wanna be a sup'tar, 10
Cheese in the trap, 7
Ugly duckling series #4: Boy's paradise *abandonado*
Bromance, 3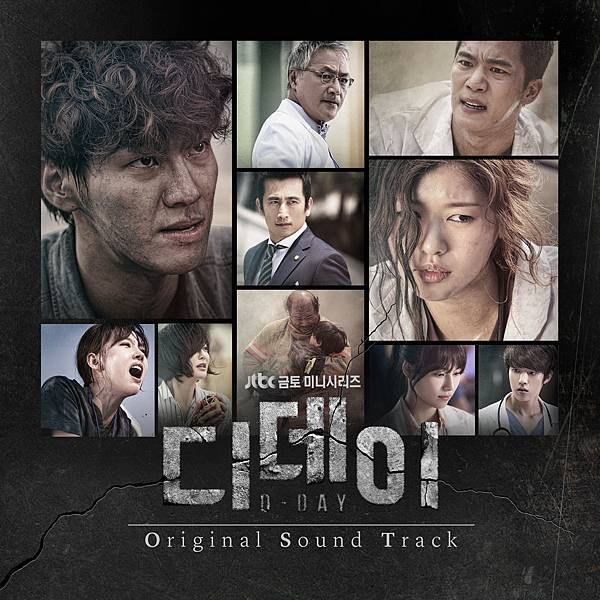 D-day ,
8
Madame Antoine, 7
Happy Ending Once again ,
4
⬇⬇⬇
Descendants of the sun, 9.5
⬇⬇⬇
Favoritos 2016
Caotic Wedding
*abandonado*
Yamada and the seven witches, 1
Moorim School, 2
⬇⬇⬇
Comeback Mister, 4
↓↓↓
Decepción de 2016
Entertainer, 2.5
↓↓↓
Decepción de 2016
Mirror of the witch, 6
My amazing Boyfriend, 3
Another Oh Hae Young,
6.5
Lucky Romance, 7
Moon Lovers; Scarlet Heart Ryeo,
10
↓↓↓
Favoritos 2016
Let's fight ghost, 6.5
Cinderella and the four knights,
9.5
↓↓↓
Favoritos 2016
Doctors, 3
↓↓↓
Decepción 2016
Iron Man, 3
Love 020,
*Abandonado*
Age of youth, 7
Moonlight drawn by clouds, 8.5
↓↓↓
Favoritos 2016
Shopping king Louie,7
W-Two worlds, 6.5
Jealousy Incarnate,
10
↓↓↓
Preferidos 2016
Legend of the blue sea,
*Viendo actualmente*
↓↓↓
Decepción (mayor) de 2016
The K2,
4.5
Beautiful Gong Shim,
5
Something about 1%,
5
Goblin,
*viendo actualmente*
↓↓↓
Preferidos 2016
The man living in our house,
4.5
Seven firts kisses
, 3
On the way to the airport,
6.5
U-prince series: The handsome cowboy
6.5
Weightlifting Fairy Kim Bok Joo
*Viendo actualmente*
Y bueno, estos han sido todos los dramas que me han acompañado en este 2016, en rangos generales ha sido un año bastante flojo en dramas buenos, al menos para mí, pero se han podido rescatar algunos que sinceramente me han fascinado y hoy en día son parte de mis favoritos de todos los tiempos.
FAVORITOS 2016 DE LUNA: Moon Lovers Scarlet heart ryeo, Jealousy Incarnate, Descendants of the sun, Cinderella and the four knights, Moonlight drawn by clouds y Goblin. (Weightlifting aún llevo muy poco pero tiene todas las papeletas de entrar en el esta lista ^^)
DECEPCIONES 2016 DE LUNA
: La mayor decepción del año para mí ha sido y es "Legend of the blue sea" voy aún por el episodio 10 y sinceramente ni ganas tengo de verlo, ya iremos comentando más cuando haga la reseña, otros que no me han gustado nada de este año ha sido Moorim School, come back mister, Entertainers y doctors entre otros, dramas de los que esperaba bastante y me acabaron durmiendo y desencantando :S
Yo ya os he comentado mis favoritos, y vosotros desde hace meses ya podéis hacerlo también en la encuesta que subí hace tiempo para los premios del blog al mejor K-drama 2016, si no lo habéis hecho, os dejo de nuevo el enlace donde podréis votar por vuestros favoritos, porque estos sí los elegís vosotros

:) y recordad el 7 de enero se cierra la encuesta y diré los ganadores en una entrada especial :)
VOTA AQUÍ ♡♡♡♡
Espero que os haya gustado esta entrada recopilatoria, y contadme, ¿Cuáles han sido vuestros favoritos y vuestros odiados del año? , nos leemos en comentarios :)