Como últimamente no estoy viendo dramas, los tengo algo parados, aprovecho y os dejo la reseña de uno de muchos que vi antes de tener el blog y que se merecen su reseña. Hoy "Scent of a Woman"
*Estás escuchando; You're Beautiful _ Junsu / Scent of a Woman OST
Título original: 여인 의 향기 / Yeon-en-eui Hyang-gi




Género: Drama, Romance, Comedia
Episodios: 16
Cadena: SBS
Emision: 23-Julio al 11-Septiembre-2011
Horario: Sábados y Domingos 21:50
Banda sonora: Scent of a Woman OST
Es la historia de Lee Young Jae (Kim Sun Ah) una mujer soltera de 34 años quien trabaja como una simple empleada y tiene que soportar algunas indignantes situaciones, las cuales la enfrenta con fortaleza. Cuando recibe la noticia de que sólo le queda 6 meses de vida decide vivir feliz, presentando su carta de renuncia y marchándose de vacaciones a todo lujo. Kang Ji Wook es el heredero de una agencia de viajes, un tipo algo frío y distante que acaba por enamorarse de Lee Young Jae y esto le cambiará la vida. Im Se Kyeong es la futura esposa de Kang JiWook , mientras que Choi Eun Suk es un doctor, amigo de la infancia de Lee Young Jae, quien se queda a su lado y decide jugarsela por ella cuando se entera que a su amiga solo le quedan 6 meses de vida. Al Final, ¿que pasara? si Lee Young Jae Descubre realmente el amor; ¿vivira para amar ?o ¿morira amando?
Kim Sun Ah tuvo que bajar mucho de peso para realizar este drama, solo se le permitía comer una vez al día y dormir solo 2 horas; ya que tenía que mostrar a una persona con una enfermedad terminal.
PROTAGONISTAS;
KIM SUN AH LEE DONG WOOK
UHM KI JOON SEO HYO RIM
Wow, ¿cómo describir este drama? Ya desde un principio sonaba muy bien su argumento y la historia prometía muchísimo. Mujer enferma terminal que lucha por vivir y hasta se enamora de nuevo. Y luego ves la historia, ves el drama y te quedas diciendo qué maravilla!
Empezando por la historia, es preciosa sin duda. Parece que va a ser un drama lacrimógeno y dramático corta-venas, pero no, resulta tener toques de comedia y mucho romance dentro de la difícil situación de la protagonista. Vemos como le diagnostican una enfermedad horrible y le dan poco tiempo de vida. ¿tú como reaccionarías ante tal noticia? para nada es algo bueno, pero ella en vez de venirse abajo lucha y disfruta de lo que la vida le deje disfrutar antes de marcharse. Por supuesto tiene sus ratos malos, y es lo más lógico y la parte más humana, pero es precioso ver cómo se va superando y cómo se vuelve a enamorar. La trama no aburre nada de nada,te mantendrá pegado/a a la pantalla desde su principio hasta el final.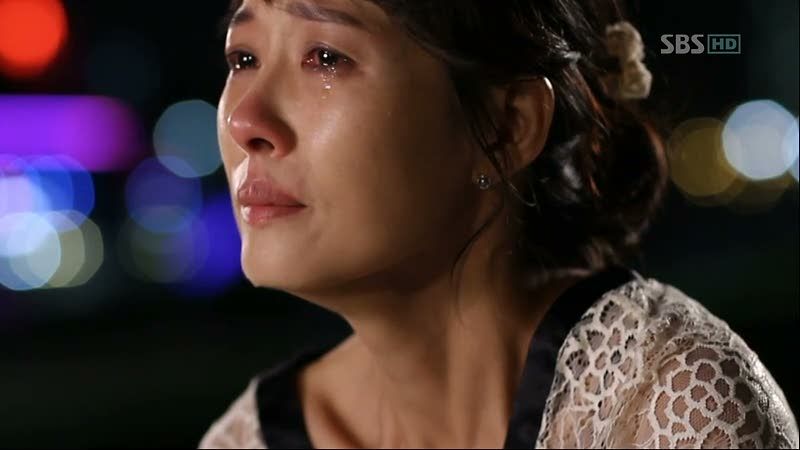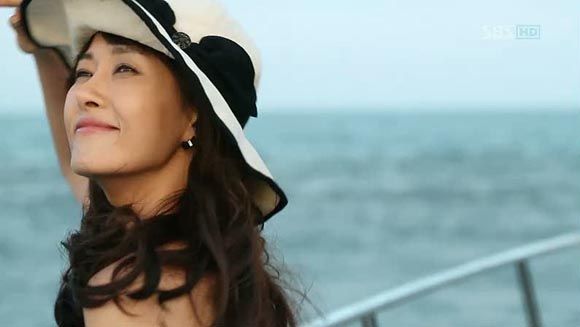 Los personajes son fantásticos sobre todo los protagonistas, son muy humanos, muy reales y por eso llegas a empatizar con ellos porque eso le podría pasar a cualquiera. Sobra decir que tanto Sun Ah como Dong Wook son unos grandes actores que han sabido interpretar genial sus papeles, un trabajo maravilloso por parte de todo el elenco.
El romance; es perfecto. En serio , tiene tantas escenas preciosas, tan reales, tan llenas de emoción que sin duda te llegarán al corazón (escenas del tango!! *_*) además ambos actores tienen una química impresionante.
Para ir terminando ya, mencionar también la maravillosa BSO, que estáis escuchando, es una de las mejores en dramas, muy bonita, llena de buenas voces que sin duda ponen su toque en las escenas para hacerlas más bonitas aún. (La voz de Junsu es maravillosa!) La escenografría, la fotografía todo es precioso.
Sin más acabo ya con esta reseña llena de buenas palabras para el drama, sin duda es uno de los mejores que he visto, merece muchísimo la pena porque su calidad es altísima en todos los sentidos, y para mi es uno de los más bonitos dramas coreanos. Así que si aún no lo habéis visto, os animo a hacerlo!