Si a estas alturas aún no os habéis enganchado a algún realitie coreano, ya estáis tardando en hacerlo. ¡Son una explosión de risas y diversión!
Pero si andas muy perdido en el tema no te preocupes que en esta sección te cuento qué realities puedes empezar a ver...
Antes de empezar con esta segunda entrada, visita la primera parte de realities, aquí.
THE RETURN OF SUPERMAN
Y sin más dilación vamos a ver otros 4 realities de lo más entretenidos :) Y empezamos con niños, y es que es el programa sobre padres famosos con sus hijos por excelencia

The return of superman.
En este realitie acompañaremos a cinco familias de famosos en la dura batalla que es criar a sus retoños, y no sólo son familias convencionales si no familias hasta... ¡con trillizos! Las mamás ceden el trabajo a los padres que se las tendrán que arreglar para sacar adelante a sus niños.
El programa es tremendamente tierno, divertido, muy entretenido, realmente pasas muy buenos ratos en la casa de cada uno de ellos y te ríes mucho de las trastadas y ocurrencias de los niños, y es que la paternidad puede ser el cielo o el infierto y bien que no los muestran ellos jajajaja
Muy recomendado si te gustan los niños, e incluso si no, se aprende bastante, es muy ameno, y oye viene bien para aprender coreano junto a los niños jajajaja
Las familias van cambiando a lo largo del programa yo aún voy por el 50 creo pero ya va en emisión por el ciento y pico, así que estáis a tiempo de engancharos :)
KING OF MASK SINGER
He empezado a verlo relativamente pronto, y la verdad me gusta bastante, no lo veo de forma muy regular pero voy tirando con él. ¿De qué trata el programa? Pues famosos coreanos de todos los gremios competirán de dos en dos para ser el rey del cantante enmascarado, con máscaras para que nadie pueda saber quienes son y enfrentados a un jurado que estarán pendientes de averiguar a toda costa por su voz, movimientos, físico etc, de quien se trata.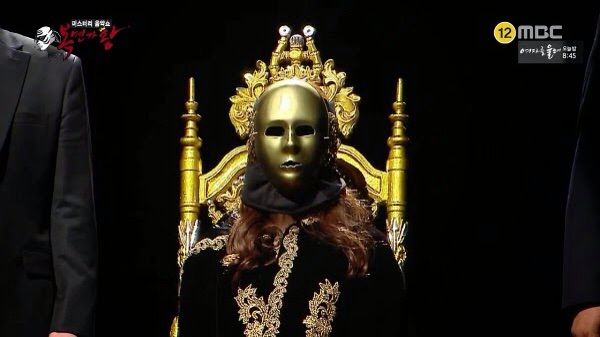 El programa está lleno de buenas canciones, buenísimos cantantes, y muchas sorpresas, porque te quedas...¿Cómo pueden cantar así de bien gente que no te esperas? También es divertido ver cómo el jurado tiene sus sospechas y tú te entretienes escuchándolos y sacando tus conclusiones, ¡A ver si averiguas quién es el famoso enmascarado!
Muy recomendable si te gusta el tema musical :)
MATCH MADE IN HEAVEN RETURNS
Está basado en un formato que tuvo bastante éxito hace años, donde famosos del mundo idol, actores, cantantes, etc, se emparejaban unos con los otros para formar parejas y hacer juegos. Y de esto trata, los emparejados vivirán una historia romántica ficticia, que se verá mejorada con juegos románticos y divertidos para pasar un buen rato.
Desgraciadamente este nuevo remake no tuvo mucha audiencia, y creo que acabó con sólo 10 episodios más o menos, pero la verdad yo me divertí tanto que os lo recomiendo como buena romántica empedernida. Era divertido ver las pruebas, los flirteos y las escenas hilarantes que se sucedían entre las parejas, esos momento de bailes no tienen precio T_T jajajajaja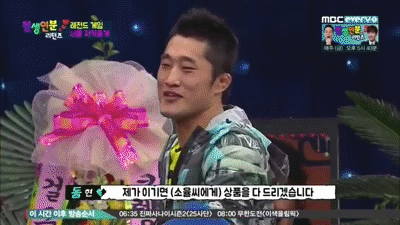 SHINHWA BROADCAST
Es de los realities con los que más he reído y uno de los primeros que vi. El veterano grupo que da nombre al título son los absolutos protagonistas, y nos regalan episodios llenos de juegos, retos y temáticas hilarantes, con los que yo no podía parar de reír. Además es que ellos llevan la comedia en las venas, porque aunque no se lo propongan te partes de la risa con sus ocurrencias lo que hace este un reality increíble. Me dio mucha pena que lo cancelasen, aunque sí que es verdad que en los últimos programas la cosa decayó bastante y ya no había esa chispa de los primeros episodios.
Aún así, vale muchísimo la pena verlo, tanto si os gusta el grupo como si no, porque pasareis un rato estupendo junto a ellos y sus locuras, realmente salen momentos para la posteridad... jajajajaja y a raíz de él amo a Min Woo jajaja es el amo!! XD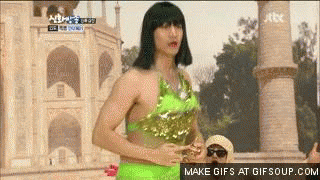 ¿Habéis visto alguno de estos realities? Contadme :)
Muy pronto muchos más, ¡Nos leemos!