Annyeong!! Tras una pequeña pausa estoy de vuelta, luchando contra el calor infernal que hace cada día que no bajamos de los 45 grados , y esto es un infierno! jajaja
Y para calentar más el ambiente, jajaja, os traigo hoy mi ranking de guapos, mi ranking de los actores que más me gustan, así que chicas, id a por unos paños fríos si estáis pasando calor como yo, que nos puede dar golpe de calor!
Vamos a ello! :)
Antes de empezar confieso como siempre, que es muy duro para mi hacer esta clase de rankings o tops, porque si os soy sincera, me gustan el 90% de los actores actuales coreanos jaja, y sé que muchos se me quedarán en el tintero, pero bueno... es muy difícil elegir sólo a quince, pero voy a intentarlo.
Empezamos!! *Esta lista puede ir variando si van cambiando mis gustos sobre los actores o si tengo decepciones, y nuevos descubrimientos*
15. Park Bo Gum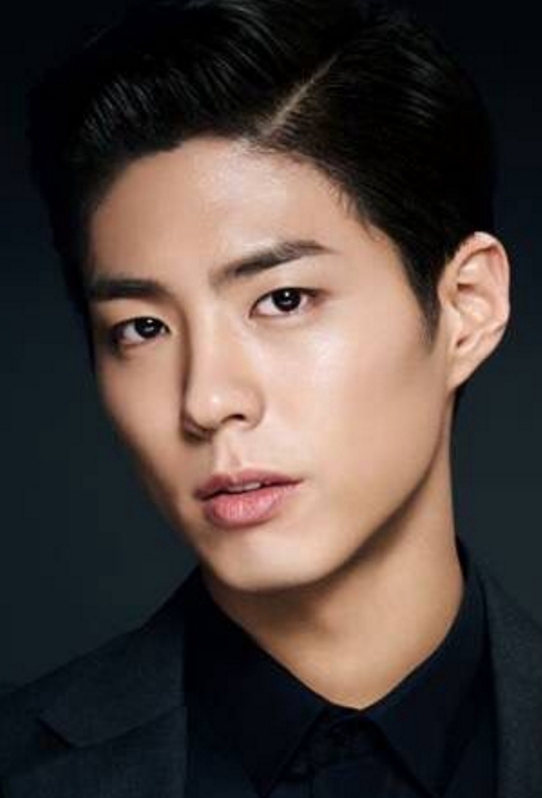 Ingresa nuevo en la lista, y aunque fuese un actor que le cogí algo de tirria, verlo en "Moonlight draw by clouds" me ha hecho cambiar radicalmente de opinión sobre él. Me parece un actor de lo más expresivo, encantador y natural del panorama coreano, así que este puesto va para él :)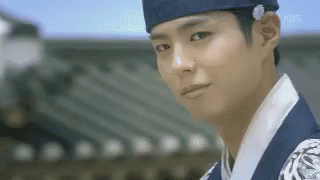 14. Kim Young Kwang
Lo he visto en: Love Rain en el que me pasó un poco más desapercibido, Good Doctor donde ya se me iban los ojos detrás de él, y en Plus nine boys donde me enamoró jajaja, a parte de guapo (como todos los de esta lista) me resultan muy naturales sus actuaciones y me gusta bastante en general.
13.
Lee Dong Wook
Lo he visto en: My Girl, Partner, Scent of a woman, Wild Romance y Hotel King. Siempre me ha gustado desde el primer drama que vi, y siempre me gustará jaja (es muy guapo jaja) Y en la vida real, es adorable!
12.Gong Yoo
Lo he visto en: Coffee Prince y Big . Que poco he podido disfrutarlo jajajaja Espero que pronto haga más dramas, porque me encanta su frescura, su expresividad, su naturalidad, Gong Yoo me parece único, tiene un gran talento.
¿Qué estamos ya así prácticamente no? jajaja
11.
Jung Il Woo
Lo he visto en: My fair Lady, 49 days, The moon that embraces the sun y Flower boy ramyun shop. Y tengo que decir que en 49 Days, ya sabía que iba a ser uno de mis preferidos, me encanta lo creíble que es cuando actúa y su desparpajo. Sobre todo su papel en The moon that embraces the sun, que me encantó.
10.
Seo In Guk
Lo he visto en: Love Rain, Answer me 1997, Master's sun y King of high school life conduct. Y en absolutamente todos me ha encantado su actuación me encanta la naturalidad con la que actúa sus gestos... y todo, todo de él jajaja (Hasta su lunar) jaja
9. Choi Jin Hyuk
Lo he visto en:Hometown legends, It's Ok Daddy's Daugther, I need romance, Miss Panda & Hedgehog, Gu Family Book, Heirs, Emergency couple, Fated to love you y Pride and Prejudice (Y ahora se me va a la mili nooooooooo jajaja)
Es que con este hombre no puedo ser racional, me parece super sexy y guapo jajaja pero dejando ese tema a un lado, me encanta también como actor obviamente, mirad la cantidad de dramas que me he visto con él, es ver que él sale y directamente apunto la serie para ver *_* Es carismático, y tiene un toque elegante que me gusta mucho.
8.
Yoo Ah In
Lo he visto en: Sungkyungkwan Scandal, Jang ok jung: Lives in love y Secret Love Affair.
Siempre es un placer ver a Yoo Ah In, ya no sólo visualmente (que es verlo y me muero porque me encanta , es guapísimo jajajaja) Si no que como actor me ha demostrado lo versátil que puede llegar a ser. Me encanta este actor.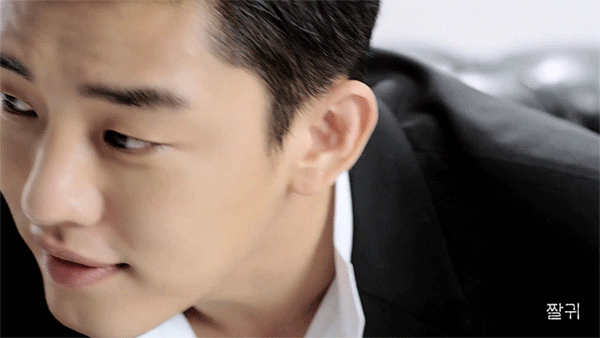 7. Kang Ha Neul
Lo he visto en: To the beautiful you, Fated to love you, The heirs, Angel eyes y Moon lovers Scarlet heart Ryeo.
A mi es que este hombre me fascina de infinitas maneras, a parte de parecerme uno de los más guapos de Corea, porque es más guapo y no nace.. jajaja Me encanta los sentimientos que pone cuando actúa me los sabe transmitir perfectamente, y mientras más lo veo, más me gusta el chico. Sin duda uno de mis niños adorados jajaja
6. Jo Jung Suk
Jung Suk ingresa nuevo a esta lista, reemplazando el puesto de Lee Min Ho (que se va de la misma, lo siento Lee Min, pero ya... no me llenas jaja) Lo he visto en: What's up?, Oh my ghostess y Jealousy incarnate y es un actor que mientras más lo veo , más me encanta. Me parece un actor muy natural, que sabe transmitir muchísimo con sólo una mirada y que tiene siempre una perfecta química con sus co-estrellas en los dramas, sólo ver que sale él me dan ganas de ver la serie, sin duda, se ha ganado un puesto aquí. :)
5. Lee Jun Ki
Lo he visto en: My Girl, Arang and the magistrate y Scholar who walks the night.
Lo he visto muy poco, pero me ha bastado para ver que es un grandísimo actor, en scholar who walks de night me ha acabado de enamorar como actor, es buenísimo. *_* Me encanta, me encanta, me encanta me encantaaaaaaaaaaaa
4. HYUN BIN
Lo he visto en: My name is kim sam soon, The Snow Queen, Worlds Within, Secret Garden y Hyde, Jekyll and I.
Aunque no todos sus dramas me hayan gustado, las capacidades interpretativas de Hyun Bin creo que nadie las pone en duda, es un actor como la copa de un pino.
3. Ji Chang Wook
Lo he visto en : Five Fingers, Empress Ki y Healer.
A -Do-ro a Ji Chang wook jajajaja me parece guapísimo, sexy, y de todo, y un estupendo actor que suda carisma por los poros jajaja lo que más me gusta de él es cómo transmite, con solo una mirada. Lee chang wook, casémonos jajaja
2. Jo In Sung
Lo he visto en: What Happened in Bali, That winter the wind blows y It's ok It's Love.
Sus dramas no son de mis favoritos, a excepción de that winter.... que me encantó!! y está en mi lista de favoritos, pero es imposible no fijarse en In Sung y en sus maravillosas actuaciones, expresa muchísimo sin decir ni una palabra y tiene un grandísimo porte en pantalla. Muy guapo y carismático, es de los actores que más me gustan. (Obvio, si no , no estaría en la lista jajaja)
1. Ji Sung
Lo he visto en: Protect the boss, Secret Love y Kill me Heal me.
No será ni el más alto, ni el más guapo, Pero Ji Sung, ha nacido para esto. Ya en Secret love me dejó boquiabierta con su actuación, pero con Kill me Heal me, no tuve duda que era uno de los mejores teniendo que interpretar a 7 personajes distintos en una misma serie.
Es carismático, sabe transmitir cualquier cosa que le echen y encaja a la perfección en todos sus papeles, por eso le doy el puesto número 1! :)
MENCIONES ESPECIALES





Yoon Yun Suk (Que también coge fuerzas como actor para mí)








Y el jovencito (ya no tanto jaja) y guapísimo Yeo Jin Goo, que me encanta, cada día está más guapo y actúa mucho mejor.
Puedes leer pinchando AQUÍ, el ranking femenino :)
Y hasta aquí mi ranking, chicos y chicas me ha costado más de 3 horas hacerlo y ponerle a cada actor un número, porque aunque estén así numerados, a mi me encantan todos y todas las series en las que ellos estén me las voy a ver!! jajajaja
Ahora os toca a vosotros comentarme qué actores os encantan! Espero que os haya gustado la entrada, yo le voy a dar a mi cabeza un descansito jajaja, y nos leemos muy pronto! ^^