Aunque un poco tarde, porque he estado muy perdida del blog....Muy feliz año a tod@s!!!!! Espero que este 2017 esté lleno de felicidad y cosas buenas para vosotr@s ^^ También el blog cumple 4 añitos, así que es otro motivo de celebración :)
Y qué mejor manera de empezar el año que con una reseña doramil, de esas que tanto nos gustan. Esperemos que el 2017 nos traiga muchísimas historias más de las que enamorarnos 💜💜💜💜
*Estás escuchando: "You and me" - Solji (EXID) / Ost oficial.
Titulo: 우리집에 사는 남자 / Urijipe Saneun Namja
Título en inglés: Sweet Stranger and Me
También conocido como: The Man Living in Our House / Man Living at My House
Genero: Romance, comedia
Episodios: 16
Cadena: KBS2
Periodo de emisión: 24-Octubre-2016 al 13-Diciembre-2016
Horario: Lunes y Martes 22:00
Banda Sonora Original: Sweet Stranger and Me OST
Hong Na Ri trabaja como asistente de vuelo. casi un año después de la muerte de madre descubre que su novio la ha estado engañando con una compañera de trabajo: Do Yeo Joo. Hong Na Ri regresa a su ciudad natal para visitar la tumba de su madre durante el aniversario de la muerte. Allí ve a un hombre joven en la tumba de su madre. El hombre, Go Nan Gil, se le presenta como su padre. Antes de que la madre de Hong Na Ri muriera se casó con Go Nan Gil. Ahora vive en la casa de su madre y tiene el pequeño restaurante de dumplings que su madre tenía.
PROTAGONISTAS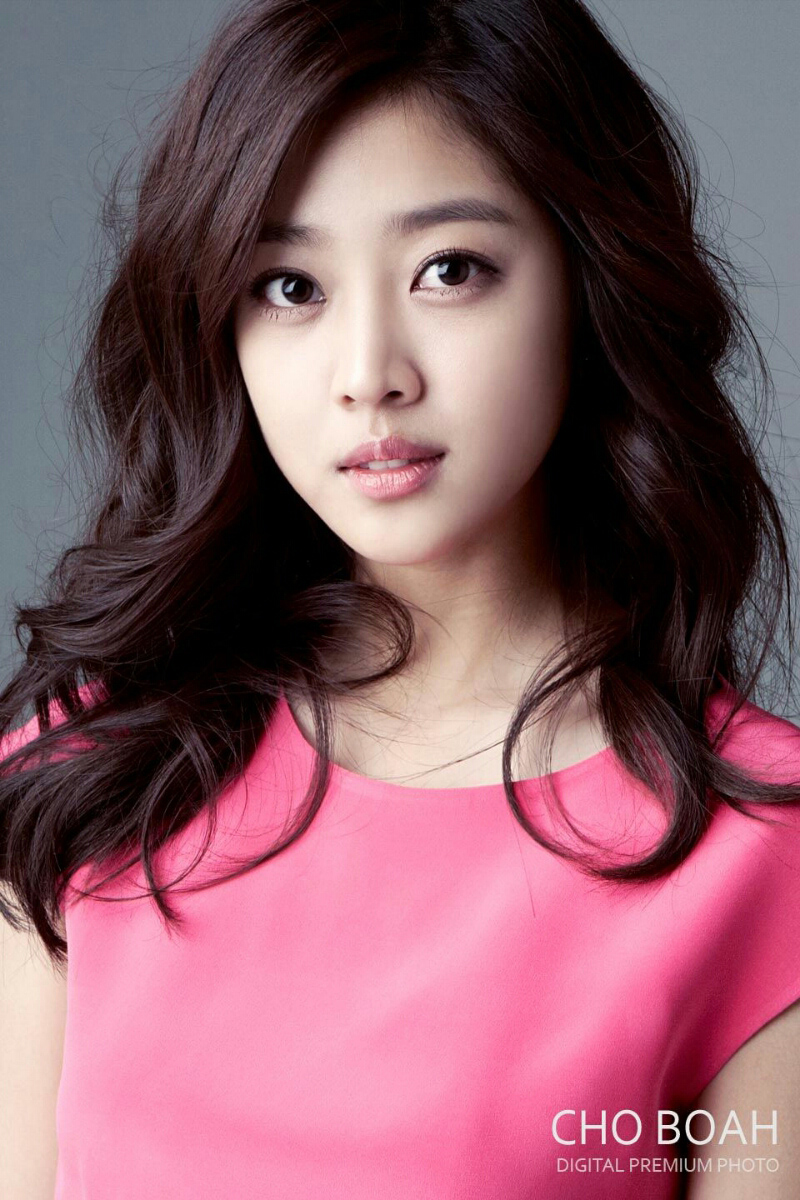 Este es un drama que esperaba con bastantes ganas desde que supe de su existencia, porque salía Young Kwan, un actor que me encanta, y además la historia me llamaba muchísimo la atención, o sea, como puede él ser su padre? jajajajaja Así que me decidí a verlo y esto es lo que me ha parecido :)
Historia/Opinión personal
Na Ri es una azafata (voy de azafata en azafata como veis jajaja) que tiene una vida estupenda, hasta que descubre que su novio, estaba poniéndole una cornamenta de metro y medio a sus espaldas y nada más y nada menos que con una compañera de trabajo.
Por eso decide irse una temporada a su pueblo natal, quizá estar con su gente es lo que más necesite en esos momentos y estar junto a la tumba de su madre. Pero la vida allí no será tan tranquila como ella espera, ya que en su casa, hay viviendo alguien, un guapo chico que se declara dueño absoluto del lugar y de su restaurante porque dice...¡Es el viudo de su madre! , es decir el padrastro de Na Ri. Esto deja a Na Ri en shock, porque tanto ella como Nan Gil son de la misma edad.
Él entonces aceptará a Na Ri, como residente en su casa, y ambos comenzarán una relación de padre e hija jajaja tirando a una atracción cada vez más fuerte que surgirá entre ambos. Todo ellos aderezado con misterios de muertes, de matrimonio, de mafias... (si, mafias ) jaja y varias cosas más que irán completando la trama, secretos que tarde o temprano irán saliendo a la luz y que no pondrá nada fácil su relación.
Mi opinión personal sobre este drama, es un poco siguiendo la línea de las anteriores reseñas, para mí el drama ha sido una completa decepción. Gracias al cielo, es el último drama de mi mala racha, así que vendrán reseñas bastantes buenas de ahora en adelante, pero este drama, es que sinceramente no tengo mucho por donde cogerlo. Pensaba que sería una historia original, interesante y divertida,y sí, en los primeros episodios es una serie fresca, interesante y misteriosa, pero ese encanto que tiene se apaga muy pronto cuando comienza el tema mafias, si habéis visto la serie, creo que sabréis a qué me refiero...
La serie se torna oscura, muy de acción metida con calzador casi, y empieza todo a ser un caos en general, el argumento se les va de la manos y acaba siendo una serie aburrida y repetitiva, aunque prometía mucho al principio.
No me ha gustado nada la evolución de la trama, empezó bien y se fue a pique total para mí, y esos giros argumentales forzados me parecieron muy poco acertados sinceramente.
Sinceramente me da pena, porque los actores hacen una buena actuación, pero es que a la serie le falta sustancia por todos lados... por todos lados...
PERSONAJES
Sin duda el más interesante al menos para mí, ha sido el protagonista, Nan Gil. Me ha gustado mucho como el actor lo ha interpretado, y la verdad hay muchos misterios siempre rodeándolo, parece frío, pero es también dulce, cuando es dulce, siempre tiene ese punto de frialdad en él , y el misterio de sus tatuajes, y lo que hace para ganarse la vida cuando no está en la tienda, es otro de los grandes misterios de la serie. ¿Es un chico normal? ¿O es un gánster? ¿por qué se casaría con una mujer que le casi triplica la edad?... se me ha hecho muy interesante, aunque claro por culpa de él también es verdad que la trama se centra tanto en el tema mafias.... jajajaja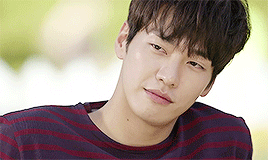 Ella, en sí me ha dado un poco igual, la protagonista, emmmm a veces es interesante y divertida (sobre todo cuando se ponía a imaginar cómo se soltaba la melena y le metía bofetadas a todo dios jajaja), pero en general me ha parecido una protagonista muy estándar sin grandes sorpresas, normalita.
Los secundarios, para mí en ciertos puntos han llegado a ser mucho más interesantes que los principales. Jo Bo Ah interpreta a una joven que busca hombres por dinero, y el misterio de para que quiere ese dinero es uno de los puntos de su personaje, parece una chica interesada, sin corazón y oportunista, pero quizá no sea tan así como se muestra. Lee Soo Hyuk es otro actor que me encanta, pero su personaje aquí lo he visto un poco de adorno si os soy sincera... XD parecía que sólo estaba puesto para meterse en medio de los protagonista y poco más, al menos con las escenas con Bo Ah, valen la pena.
Ah! y la vecina acosadora obsesionada por el prota, va a dar mucho que hablar jajaja
ROMANCE
Me gustaba, de verdad, en la primera mitad de la serie me gustaba ese rollito de Nan Gil misterioso, y haciendo del juego de soy tu padre con Na Ri, en serio me partía de risa, y me encantaba que ambos tuviesen ese romance extraño, medio prohibido, y gracioso. Además a ambos se le notaba más química (aunque sigue siendo una pareja que a mi no me acaba de cuajar junta no sé por qué) y la verdad nos han regalado buenísimos besos, eso no se puede negar jajaja También me encanta ese giro que dan con que Nan Gil ya conocía a Na Ri desde pequeño y que siempre había estado enamorado de ella de lejos <3
Pero la segunda mitad de la serie ante tanto dramatismo, y giros argumentales, previsibles, bruscos y forzados, la temática amorosa se me fue a pique como el resto de la serie, otra sección de algo que parecía que iba a ser muy entretenido de ver, se arruinaba de nuevo por la mala gestión del argumento.
De nuevo hablo de los secundarios, porque a veces ellos llegan a ser más entretenidos e interesantes que los mismos protagonistas. Es interesante ver sus tejemanejes y como se llegan a conocerse y sus vidas a cruzarse.
En definitiva el romance es un fifty-fifty jajaja
OST/CALIDAD
Ahora mismo no recuerdo ni una canción de la Ost así que eso es una mala señal jajajaja (luna yendo a youtube a buscar sus canciones) ah pues sí, es bonita, a su manera :)
La calidad... en cuanto a grabación, imagen , etc es bastante buena, en cuanto a gestión del argumento, es un horror....es que no es una serie mala, no me malinterpretéis, pero es que se hace... aburrida, creo que eso es lo que nos ha pasado a la mayoría de las personas que hemos visto esta serie :S quizá si hubiesen contado la historia de otra forma, les hubiese ido mucho mejor en general.
En definitiva, es una serie que empieza bien y que luego se torna bastante aburrida, al menos para mi gusto, así que si pensáis verla, no llevéis unas grandísimas expectativas como llevaba yo, porque puede ser que os peguéis el batacazo 😩😩 , la trama es bastante sencilla, algo enrevesada y oscura en muchas partes, algo previsible, pero también tiene cosas buenas, como el sentido del humor, el romance, y algunos personajes. Para mí ha sido una decepción, cuéntame si vosotros os animaréis a verla, o si ya la habéis visto, ¿qué os ha parecido?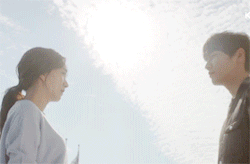 Espero que hayáis tenido más suerte que yo con este drama jeje
¡Nos leemos!
NOTA: 4.5/10