Hoooola chicos y chicas! ya estoy de vuelta tras tomarme unas vacacioncitas del blog por semana santa. ¿Que tal lo habéis pasado? Espero que muy bien!
Y bueno me pongo manos a la obra con una reseña que tengo muy atrasada, lo sé, se trata del drama "Five Fingers" que lo acabé hace una eternidad ya y apenas me acuerdo jajaja pero intentaré hacer aunque sea una pequeña reseña para que podais llevar una idea de qué os encontrareis si decidís verlo :)
*Estás escuchando; "Don't love me" _ Lim Jeong Hee / Five fingers ost
Título: 다섯 손가락 / Daseotsongarak / Five Fingers
Anteriormente conocido como: 피아노의 숲 / Pianoeui Soop / The Piano Forest
Género: Romance, Musical, Melodrama
Episodios: 30
Cadena: SBS
Período de emisión: 18-Ago-2012 al 25-Nov-2012
Horario: Sábado y Domingo 21:50
Banda Sonora Original: Five Fingers Ost
Dos medio hermanos comienzan a convivir a los diez y doce años respectivamente; desde entonces comienza entre ellos una gran rivalidad y competencia por el amor paternal, el talento musical, el amor de una misma chica y finalmente, por quién heredará su empresa familiar, dedicada tradicionalmente a la fabricación de pianos. Luego de un trágico accidente familiar, quedan bajo el cuidado de su madre (una figura de gran determinación sobre sus vidas) y su rivalidad se incrementará de forma trágica.
Adaptación del Manga "Piano no Mori" de Isshiki Makoto

Este es el regreso de Joo Ji Hoon a las pantallas después de un paréntesis de 5 años. Su último drama fue The Devil.

Joo Ji Hoon específicamente para este papel, perdió 6 kilos ya que el protagonista del manga es descrito como un hombre, muy delgado.

La actriz y cantante Ham Eun Jung fue elegida originalmente como "Hong Da Mi" una de los personajes principales, y fue programada para hacer su primera aparición comenzando desde el quinto episodio del drama (que saldria al aire el 1 de septiembre), pero al final fue la actriz Jin Se Yun quien se quedó con el papel.
PROTAGONISTAS;
Joo Ji Hoon Jin Se Yun
Ji Chang Wook Chae Si Ra
Otro drama del tipo que piensas "wow me va a encantar" y cuando lo he acabado a duras penas sólo puedo decir que me ha decepcionado bastante. Me esperaba un gran dorama con una trama increíble, ya sabeis que estas cosas de venganzas y melodramas me encantan, pero esta vez el drama no ha conseguido llegar a gustarme del todo.
La trama comienza cuando ambos protagonistas son niños, In Ha en el seno de una familia acomodada y bastante dura con su educación sobre todo en el ámbito del piano, y Ji Ho, hijo ilegítimo del padre de la familia se cría en el campo sin saber quién es su padre. Cuando la abuela de éste fallece, los dos hermanos comienzan a vivir juntos y la envidia de In Ha al ver el talento innato de su hermanastro para el piano crece al igual que ellos. A partir de aquí empieza una competición sin fin por ver quien es el mejor de los dos, valiéndose de cualquier cosa para pisotear y hacer quedar mal al otro. Todo se complica cuando sí, aparece una chica en escena, la misma de la que ambos se encapricharon en la infancia y que ahora también los dos buscan su amor.
Esta es por encima lo principal de la trama, un drama que a mi parecer empieza muy bien, y nos mete de lleno en la historia de como In Ha y su madre (que al final acaba teniendo más protagonismo que ellos) aceptan en la casa a ese hijo bastardo de su marido, y lo cría como si fuese suyo a pesar de que en el fondo sólo busca venganza por el odio hacia su marido por engañarla de ese modo. Como digo los primeros capítulos bien, ahora cuando llegas a la mitad, ya el drama empieza a flojear bastante, sí es largo y no pueden ser todos los capítulos interesantes por igual, pero se me hacían muy flojos y cansados, siempre dándole vueltas a las mismas cosas sin avanzar la trama, son capítulos de paja o sea que abultan pero no sirven para nada jajajajaja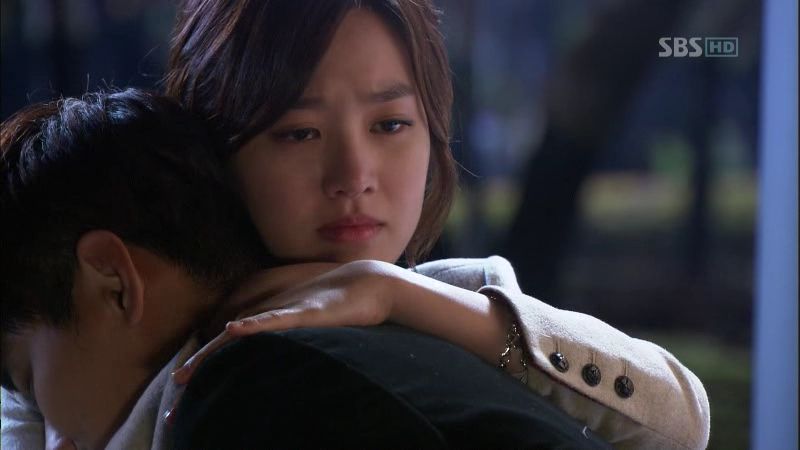 Peeeero luego, llega al capítulo 20 y de ahí en adelante se tranforma en un super dramón vertiginoso, que hace que te preguntes... ¿En qué berenjenales se han metido los guionistas? jajajaja en serio creo que al ver que el drama perdía fuelle dijeron pues venga vamos a meter ahora todo lo que no hemos contado en los capítulos paja y ale todo de golpe y sin anestesia. Yo me colapsé, no podía con tanto drama y venganza junta, nuevas tramas que no venían al caso, asi que la recta final me la vi a trozos porque ya me tenía muy aburrida.
Los personajes, la banda sonora, todo, incluso la historia está muy bien porque no se puede decir que sea una mala historia, al contrario es muy buena y enganchante, pero no se ha sabido contar bien en la pantalla con tanto capítulo de relleno, a veces alargar las cosas es peor, lo bueno y breve dos veces bueno como dice el refrán. Aún así las actuaciones han sido impecables, unos personajes muy versátiles, alguno que otro daban ganas de matarlo pero bueno, se pasan... jajajaja y ha sido un descubrimiento para mí el actor Chang Wook, me ha gustado mucho :)
En definitiva, yo recomiendo a quien le interese el tema que la vea y opine por sí mismo, a mi como ya he dicho me ha decepcionado bastante ya que aunque la historia es buena al igual que la serie en general, pero le falta algo para que sea estupenda, no sé si es una historia de amor más profunda, o una historia más sólida y no con tantos vaivenes y tanto rollo para nada. En fin, no es una serie que volviese a ver, así que la dejo a vuestra elección.