Sí, soy muy pesada, me ha dado fuerte por estos dos, lo sé, lo siento, lo presiento... jajaja
Aquí os dejo otra película filipina protagonizada por este par, en este caso, sobre una chica algo desafortunada, que acaba en un enredo amoroso con un playboy además, ex de su mejor amiga. Casi ná! jajaja
Título: Must date the playboy
Estreno: 23 de octubre de 2015
Género: Comedia romántica
Idioma: Tagalo, Inglés

Director: Mae Czarina Cruz
Zach (Xian Lim) es un playboy que rompe siempre con todas sus novias. Chloe (Jessi Mendiola), su actual novia, lo atrapa engañándola con otra chica. Tori (Kim Chiu) es la mejor y sobreprotectora amiga de Chloe, la cual no puede decir que no cuando Tori le pide un favor: Ella quiere que Tori, salga con Zach para tomar venganza. ¿Se enamorarán Tori y Zach? Descúbrelo en "Must date the playboy"
PROTAGONISTAS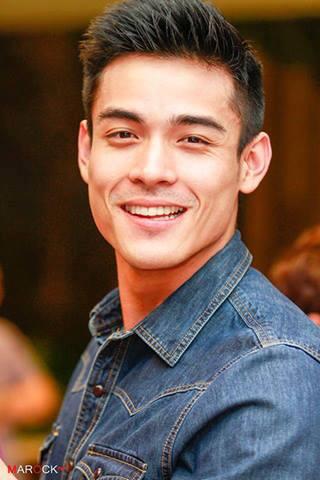 Vamos a por la mini reseña, express jeje
"Must date the playboy" es otra película Pinoy, con todas las características propias del género, los argumentos son más simples que el funcionamiento de un botijo XD, pero igualmente gustan y entretienen a todos y a todas las que nos gusta este género de comedias románticas ligeritas y sin complicaciones :)
Tori y Chloe son super amigas, pero polos opuestos, mientras que Chloe es muy guapa y popular con los chicos, Tori no se saca provecho ni tiene interés en estas cosas, pero defiende a su amiga a capa y espada siempre. Además en su vida ya hay un misterioso chico con el que habla por internet, y por el que empieza a sentir algo más que amistad virtual. Cuando Chloe comienza a salir con Zach, un gran playboy, y la traiciona, Tori no duda en ayudar a su amiga a vengarse de él: Tori tendrá que conquistarlo, para dejarlo plantado luego y que él pruebe de su propia medicina como él hizo con Chloe.
Pero su plan no irá como tienen planeado, ya que Zach también tiene su propio plan de acercarse a Tori, para estar más cerca de Chloe y su nuevo novio. Ninguno de los dos se dará cuenta cuando este juego de tantos, se convierta sólo en un juego de ellos cuando comiencen a sentir algo el uno por el otro.
El romance está servidouuu jeje
Y bueno mi opinión de la película es que ha estado bastante entretenida, ya sabéis que soy bastante de este estilo de películas ligeras, románticas y sin muchas complicaciones, y pues otra peli pinoy que ha tenido éxito conmigo. Está muy bien contada, primero enseñándonos la amistad de los tres amigos y cuando Zach y Tori comienzan con sus planes, se torna bastante divertida con sus tira y afloja y la falsedad de ambos intentando conquistarse. Y lo más gracioso es que ninguno sospecha del otro, por eso es que se acaban enamorando de verdad. El romance es el punto fuerte, como siempre jajaja, y ambos actores tienen muchísima química, me encanta la mirada de Xian Lim, deja a la protagonista KO y a mi también jajaja
Los personajes son algo clichés, por no decir muy clichés pero lo vuelvo a decir, que no importa en este estilo de películas jeje, tenemos al playboy, a la ex-novia ardida, y a la amiga nerd en la que nadie se fijaría, y pumm ya tenemos historia jeje, aún así la verdad son bastante divertidos y me gusta que Tori, a pesar de ser más retraída y no tan popular no es la típica insegura, si no que es una mujer fuerte y decidida a triunfar en su sueño que es montar una tienda de cupcakes ^^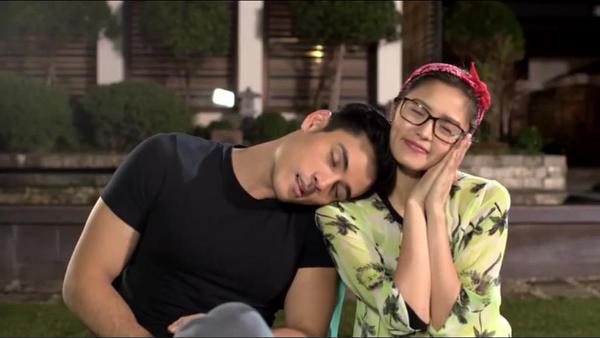 Y bueno en general ha sido una película que he disfrutado, no es nada del otro mundo ni lo más original de la vida, pero para un momento en el que no sepáis qué ver como me suele pasar a mi muy a menudo jajaja está genial ^^ y por supuesto si sois asiduas al cine pinoy, es indispensable :)
Yo poco más tengo que decir sin spoilear más cosas, (confieso que me acabo de ver otra peli de estos dos hace un día, que también haré reseña jajaja) y nada, que podéis ver la peli aquí, que es donde la he visto subtitulada en inglés ^^
Espero que os haya gustado la mini reseña, y contadme si también veis cine Filipino o si aún no os animáis jeje