El actor Joo Won , se vuelve a meter en la piel de este peculiar médico, que ejerce su profesión de una manera muy peculiar...¿me acompañáis a la reseña?
*Estás escuchando: "Nightmare" - Junhyung (BEAST) & Gayoon (4Minute) /OST oficial.
Título: 용팔이 / Yong Pal Yi
También conocido como: Yong Pal
Género: Médico, Acción
Episodios: 18
Cadena: SBS
Período de emisión: 05-Agosto-2015 al 01-Octubre-2015
Horario: Miércoles y Jueves 22:00
Banda Sonora Original: The Gang Doctor OST
Kim Tae Hyun (Joo Won) es un excelente cirujano, que es constantemente acosado por prestamistas debido a su hermana menor, pues requiere costosos tratamientos de diálisis renal. Para hacer más dinero, él va visitar a pacientes de forma secreta, a cambio de costosos pagos. A Tae Hyun no le importa si sus paciente son criminales, desde que puedan pagarle.
Kim Tae Hyun entonces conoce a Yeo Jin (Kim Tae Hee) quién se encuentra en un sueño profundo en el hospital.
PROTAGONISTAS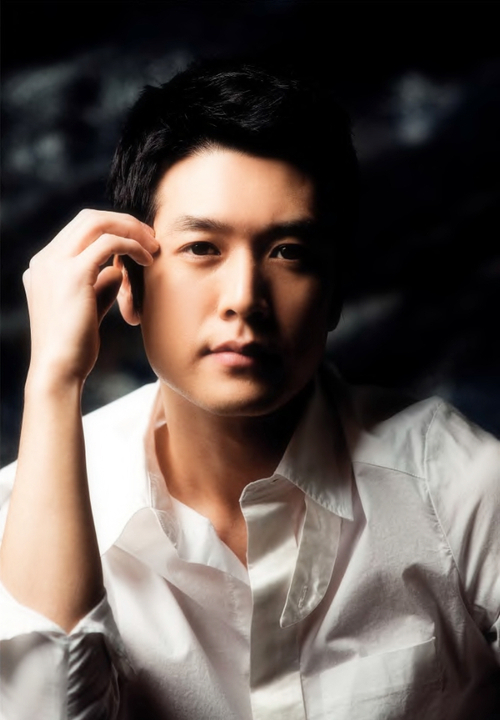 Jo Hyun Jae Chae Jung Ahn
Con este drama, siempre he tenido mis reservas, porque aunque el elenco me gustase cuando vi por primera vez que se iba a hacer esta serie, la temática no me acababa de convencer, no es un género que me llame la atención a priori, pero también me pasó eso con Healer, IRIS, y varios más, dramas que me encantaron. Así por eso, decidí darle una oportunidad a Yong Pal, y esto es lo que me ha parecido....
Someone call the doctorrrr (Pratocinado por EXO) jajajajaja
HISTORIA/OPINIÓN PERSONAL: Kim Tae Hyun, más conocido como Yong Pal, es un joven médico, que para poder pagar el tratamiento de diálisis de su hermana vaga por los suburbios, ofreciendo sus servicios a toda la "escoria" que en ellos se esconde. Peleas de mafias, robos, cualquier cosa que ellos salgan heridos, él está ahí para ayudarlos por la noche. Pero por el día vuelve a ser Tae Hyun, el prometedor médico que trabaja en un hospital y del que nadie sabe su doble identidad. Así intentando escalar en su profesión, se topará con una chica que está postrada en una cama y que tiene "escoltas" personales. Esa chica es Yeo Jin, una chica cuya vida no ha sido nada fácil, su novio murió en un sospechoso accidente que tuvieron ambos, y ella quedó así en un coma extraño que hace levantar las sospechas de Tae Hyun, quien no tarda mucho tiempo en hacerse cargo de su caso para poder despertarla.
Pero una vez despierta, también despierta toda la rabia y la ganas de venganza que ella tiene, y pronto se verán ambos envueltos en cosas del pasado que vuelven a cobrar vida. A la vez que nace, por supuesto, un bonito amor.
Yong Pal, a mi personalmente no me ha enganchado ni entusiasmado como pensé que lo haría por las buenas críticas que he leído siempre, y el motivo es que , a ver si me explico bien.... que a veces se les va un poco la mano en el argumento, complicando las cosas demasiado. La primera mitad de la serie es estupenda... es interesante, te mantiene en vilo pensando qué va a pasar y cómo van a ir saliendo de las situaciones que se presentan, pero luego pega un gran cambio... y se vuelve todo muy oscuro, los personajes pegan demasiados giros, las tramas cambian muy bruscamente saliiéndose de la temática principal del drama..., con un guión algo forzado y demasiado dramático. Por eso la recta final se me ha hecho muy cansada, tenía muchas ganas de acabar ya con la serie y que mi cabeza descansara jajaja Además ese alargamiento de capítulos me sobraba totalmente.
Obviando esto, diré que es un drama bueno, no se puede negar, la calidad que tiene en absolutamente todo: actores, ost, actuaciones, la historia me parece original, es tremenda. No me extraña que haya tenido tantísima audiencia, pero también he de decir, que me parece que está un poquito, bastante sobre valorado (Aunque para gustos los colores). Así que ya veis , me ha gustado , pero no me ha encantado.... ha sido como algo agridulce.
PERSONAJES: He aquí creo que el gran fallo del guión, a parte de los cambios bruscos del mismo.... los personajes. Es que esta serie es el reino de los bipolares, donde su protagonista femenina es la reina. Pero vamos a ver Yeo Jin, Kim Tae Hee, lo tuyo no era normal, era de loquero de verdad. Yo entiendo que tengas ganas de vengarte por todo el daño, pero se te iba demasiado la pinza....(yo le hablo como si estuviese aquí delante mía jajaja) Pues eso, el personaje femenino, Yeo Jin, la bella durmiente de la serie, me parece un personaje muy mal definido, o que se les ha ido a los guionistas de las manos. Un capítulo estaba tan tranquila y apacible, y al otro estaba que era un demonio, pisando a quien se pusiera por delante para conseguir sus venganzas...
Pero no, sólo ella es bipolar, si no prácticamente todos, todos parecen buenos, luego son malos, luego tienen sus momentos bondadosos de nuevos, juegan al despiste todo el rato con nosotros y consiguen que acabemos no identificándonos ni comprendiendo del todo a ninguno de ellos...al menos es lo que me ha pasado a mi, no me he encariñado de ninguno en absoluto. El protagonista, nuestro Yong Pal...¿Qué pasó con él? la serie pasó de llamarse Yong Pal y de centrarse en su vida como doctor oculto, a llamarse LA VENGANZA DE YEO JIN, porque ella ocupa el resto de la trama y el tema de Yong Pal, se olvida.....
En fin....ya veis la situación... como punto positivo diré que todos son muy interesantes, no hay ninguno que no la líe o la vaya a liar parda durante la trama jajaja, y las actuaciones son del 10, han actuado genial, y aún no entiendo cómo Joo Won, no se lleva más premios y sí se lo ha llevado Kim Tae Hee ¿?¿?¿?¿?¿
ROMANCE: El romance ha estado bien, pero podría haber estado mucho mejor si a Yeo Jin no se le hubiese ido la pinza tanto y no se le hubiese olvidado quien fue el que la despertó y la ayudó ejem, ejem. Como decía antes la trama en la segunda mitad se centra tanto en ella, que el romance se pierde por culpa de la venganza (si ya de por si la serie no tiene mucho romance, imaginaos)... Ella se vuelve más huraña, más llena de odio y le da igual que él le diga (unas veces, sí y otras no, ya sabéis que su personaje es bipolar XD)
Por lo demás el romance ha estado eso, bien, no entra en mi lista de romances preferidos, ni me ha conmovido en exceso, pero ha estado eso, correcto, con química y pasable.
OST/ CALIDAD : Lo que más me ha gustado, la OST! es maravillosa y perfecta me han gustado yo creo que el 90% de las canciones de verdad, muy buena. Y la calidad del drama es muy buena también, y podría haber sido un gran drama de los mejores de 2015, si no se les hubiese ido la mano tanto en la segunda parte de la serie y no se hubiesen salido del argumento principal.....por ello, para mi ha sido sí, un drama bueno, pero no especial ni de los mejores.
Yo me voy despidiendo ya, que ya he ha
blado mucho jajajaja como siempre resumiendo lo anterior,
Yong Pal
es un thriller médico, con toques románticos cuyo argumento empezó de lujo y luego se convirtió en una montaña rusa. Es un drama que tiene muy buena calidad y actuaciones, y que sí, es bueno pero podría haber sido mejor. Yo si estáis interesados os lo recomiendo porque no os vais a arrepentir, os puede gustar más , o gustar menos, pero seguro que os gusta ,porque la trama es buena e interesante. (que oye también puede no gustaros la serie pero no he escuchado aún a nadie decir que no le gusta XD) Para mi ha sido otra serie más, que destaca, pero que no ha conseguido ser especial al menos para mí. ¿Y para vosotros? Contadme si os ha gustado o no :)