No hay dos sin tres, y está visto que en esto de la música no nos podemos despistar mucho porque se acumulan sin control! Nuevos Mv con los regresos de Henry, Kim Hyun Joong, Girl's Day y muchos más...
No puedo dejar de empezar con el comeback de Henry, que demuestra una vez más lo talentoso que es tocando su violín, y nos regala una canción.... genial! me ha encantado desde el segundo 1 hasta el final, ese ritmo, esos solos de violín, es alucinante, y estoy encantadísima.
Las Girl's Day se nos ponen veraniegas en su nuevo vídeo. "Darling" es una canción fresca, dulce, muy acorde con este periodo estival que estamos viviendo (44º grados y aquí aguantando T_T, Andalucía es así) jajaja
Como éramos pocos, aquí tenemos otro nuevo debut (¿cuántos llevamos ya este año??) así que os los presento, ellos son B.I.G ( Boys in groove) grupo formado por
Gracias, wikipedia!! ajajaja
Y su canción debut es esta que ahora os dejo por aquí abajo, titulada "Hello", una canción con las que nos saludan y donde nos exponen todas las maravillas coreanas. Sinceramente me parece más una canción publicitando el turismo en Corea y presumiendo de sus cosas que una canción para un grupo de chicos, no me ha gustado mucho, pero juzgar vosotros mismos...
Que bien que están también de vuelta los NU'EST!! Nuevo álbum ; Rebirth , donde como su título indica los chicos han renacido y madurado , y aunque a Ren lo hayan puesto algo más masculino, creo que es misión imposible jajajaja lo veo muy afeminado no lo puedo remediar, pero oye han hecho un gran trabajo con los chicos :) Pero vamos a su canción y a su MV " Good Bye Bye" suena muy bien y los chicos no defraudan, a mí me ha gustado mucho.
A G.O.D no le bastaba con una sola canción en su comeback, sino que nos traen otras dos "Saturday night" y "The Stories of our lives"
Pues nada que les ha dado a todos por tener el pelo corto este verano jajaja Huh Gak se une de nuevo a Eun Ji del grupo A-pink para cantar "Short Hair", otra canción dulce y tranquila, pero que me suena como todas las de este estilo a más de lo mismo, pero el mv es muy original jeje
Otro grupo debutante!! ellos son Legend, y debutan con la canción "Left Out". Me gusta me gusta aunque el principio de la canción me recuerde a la canción "una vaina locaaaa" jajaja
Pero bueno, en general me ha gustado que se atrevan a meter otro tipo de ritmo más latino :)
"Solo Day" es el regreso para los B1A4, un grupo que siempre me ha gustado, y me sigue gustando como suenan, es una canción fresca con el toque característico de estos chicos.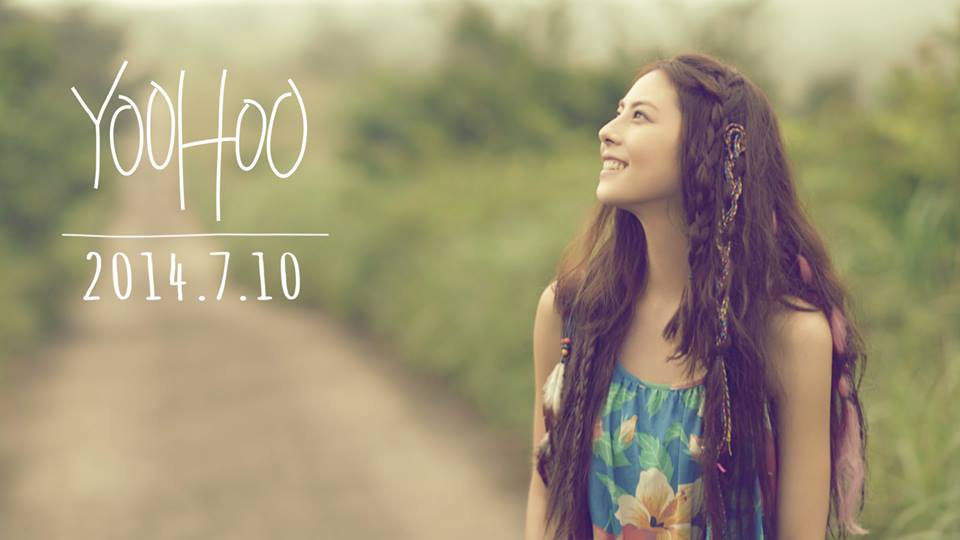 La solista Park Ji Yoon regresa con "YooHoo", estética hippie y muchas ganas de vivir es lo que nos muestra la cantante.
La también solista J-Min, brilla en su nueva canción "Shine" estética futuristica para este nuevo videoclip, y como siempre una canción impecable, me gusta mucho el estilo de J-min ( la descubrí porque cantaba la canción Stand Up de la BSO de To the beautiful you), y desde entonces me encanta, su fuerza y el ritmo que siempre nos trae en sus canciones, ese punto rockero.
2LSON se junta con Ailee para cantar esta bonita balada "I'm in love", pone el toque romántico a la entrada musical.
Y acabamos (por ahora) jaja con Kim Hyun Joong, que sí sí está de vuelta con "beauty beauty" una canción muy fiel a su estilo, pero yo después de escuchar "Unbreakable" que es que me encantó de aquí al cielo 8 veces, esta se me queda en poca cosa, pero bueno disfrutadla ^^