¿Estáis listos para los nuevos Comebacks? (si no lo estáis , también, o moriréis aplastados bajo otra oleada de música jaja)
EXID, Park Hyo Shin, SNSD, JYP, CROSS GENE, y muchísimos (pero muchos muchos) más... :)
Os dejo mis impresiones rápidas por aquí :
Me ha encantado la canción "the aftermath" creo que tiene algo que la hace una balada impresionantemente bonita :),
De EXID, me ha gustado la canción sobre todo el estribillo, muy pegadiza, pero les riño porque han vuelto a traer lo mismo que con "Up & Down" la canción se parece bastante sospechosamente y tiene casi los mismos cambios de música, por no hablar de la coreografía que es bastante igual. Vamos que han dicho "vamos a repetir el éxito de Up & Down, con el mismo estilo de canción" Hay que innovar chicas!!
SNDS han sabido innovar, me gusta como ellas son tan camaleónicas, y ahora se atreven con un tema más dance digamos, van de chicas duras, y la canción está bastante bien :)
Me ha encantado la canción de JYP, es muy divertida, aunque se vuelva a utilizar a la mujer como objeto (por favor dejad ya la obsesión con los benditos culos POR FAVORRR).... de cualquier modo obviando esto, lo dicho es muy divertida, y está genial. Se te queda pegado ese Shake tha bootyyyy jajaja
24K y Cross Gene me han gustado bastante sus comebacks, son canciones muy movidas! Sobre todo la de Cross Gene me ha suuuuper encantado!!
Sobre los debuts, diré que The ark está bastante bien, es bonita la canción aunque no me ha llegado a encantar, y de Pocket girls, me parecen una imitación de T-ara total.... a parte creo que se les ha ido la mano seriamente con la cirugía estética :S , pero bueno, la canción también es muy movida e interesante.
Mi Park hyo shin lo tenía difícil con su comeback, ya que su canción "wild flower" me dejó enamorada, encantada, obsesionada con ella, me parece preciosa y esta pues no ha estado a la altura de su anterior canción pero con su voz todo suena bonito jajaja
Así que pasa a escuchar estas, y algunas más que te recopilo por aquí, disfruta!!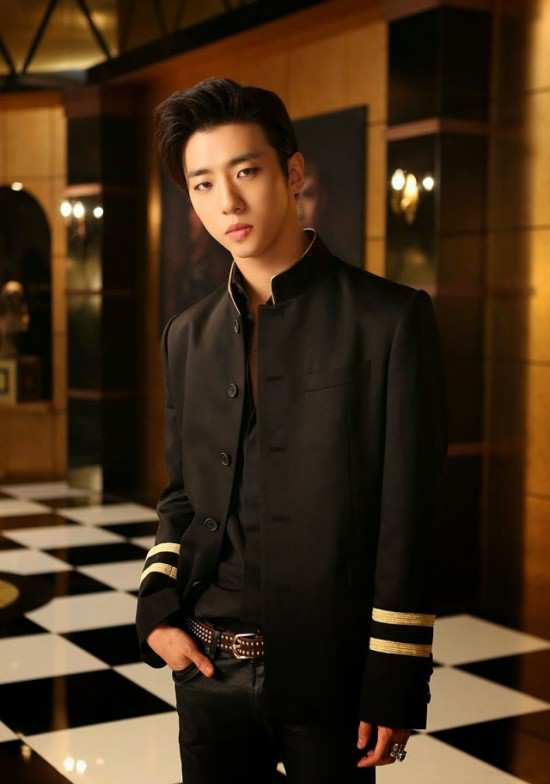 BANG YONGGUK (B.A.P) -"AM 44"
THE ARK - "The Light" (Debut)
CROSS GENE - "Play with me"
PARK HYO SHIN - "Shine your light"
JIMIN PARK - " Hopeless love"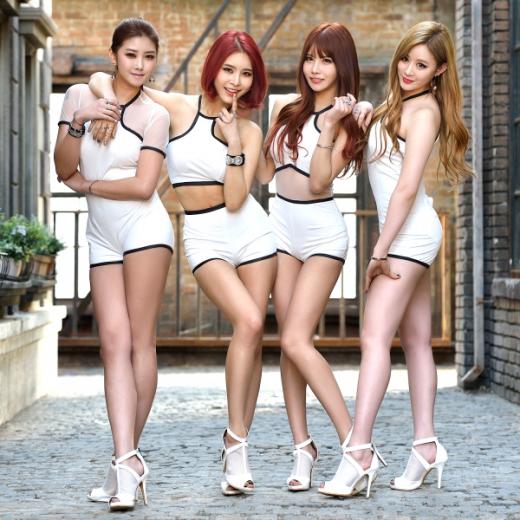 POCKET GIRLS - "Bang Bang" (Debut)
OMG!! ¿ya hemos acabado?? jajajaja ¡¡Esto es un no parar!! eso sin tener en cuenta muchas canciones que no recopilo por ser de artistas más desconocidos, porque entonces sí que me puedo morir jajaja
¿Qué os han parecido las nuevas canciones? ¿Tenéis ya favorita? Comentadme como siempre :)
PD: Sigo investigando hacer novedades de C-Pop, pero no encuentro aún un sitio que me informe de estas novedades T_T, pero en cuanto pueda me pondré a ello :)
Nos leemos!!! y recordad... Shake your booty, you booty booty!! jajaja