Os lo avisé, que venía racha de reseñas malas, así que aquí va otra para la colección jajaja
*Estás esuchando:
My First Kiss - Minah
(Girls day)
/Ost oficial
Título: 미녀 공심이 / Minyeo Gongsimi
Título en ingles: Beautiful Gong Shim
También conocido como: The Beauty of the Beast / The Beast's Beauty / Dear Fair Lady Gong Shim
Anteriormente conocido como: 야수와 미녀 / Beauty and the Beast
Género: Drama - Romance - Comedia
Episodios: 20
Cadena: SBS
Período de emisión: 14-Mayo-2016 al 17-Julio-2016
Horario: Sábados y Domingos 21:55
Banda Sonora Original: Beautiful Gong Shim OST
El drama cuenta la historia de dos hermanas y dos amigos quienes se relacionan entre sí.
Gong Shim es una chica con un cálido corazón que toda su vida ha estado bajo la sombra de su hermana mayor Gong Mi, quien es una abogada hermosa y exitosa. Gong Shim sueña algún día lograr ser una gran dibujante, pero hasta ahora su vida sólo ha estado llena de fracasos.
Ahn Dan Tae es un abogado despreocupado y algo desordenado quien luego de haber sido encarcelado injustamente, dedica su vida a defender a los más necesitados. Él también suele trabajar como chofer, ya que ofrece sus servicios de abogado gratuitamente. Suk Joon Soo es el hijo de una gran familia quien lucha por independizarse y lograr sus metas con sus propias habilidades. Luego de que Dan Tae rescata a Joon Soo de algunos mafiosos, ambos se vuelven amigos muy cercanos, a pesar de sus diferentes personalidades.
Gong Shim le alquila un cuarto a Dan Tae en la azotea de su casa; mientras que ella empieza a trabajar en la empresa de Joon Soo como secretaria. Los tres empezarán a pasar mucho tiempo juntos y se volverán cada vez más cercanos, y ambos chicos comenzarán a enamorarse de Gong Shim. Sin embargo, Gong Mi también se involucrará al ver en Joon Soo un buen candidato como esposo, por lo que tratará de manipular las cosas a su manera para lograr acercarse a él.
PROTAGONISTAS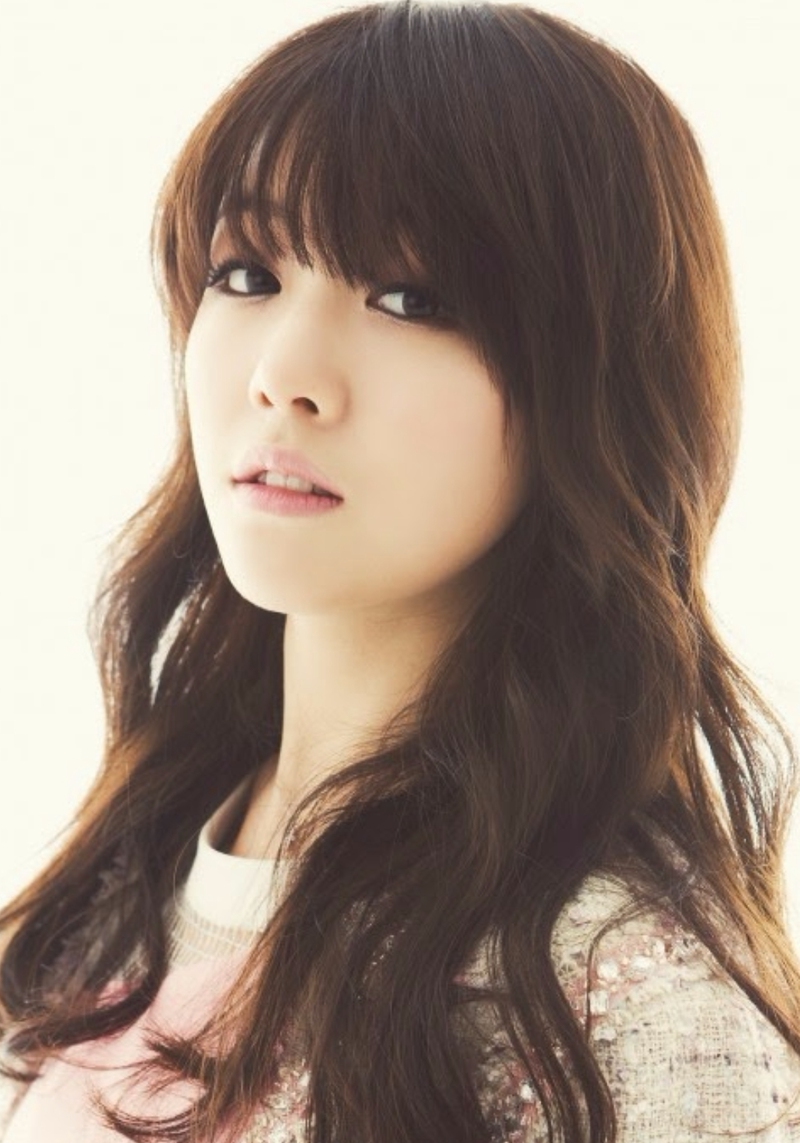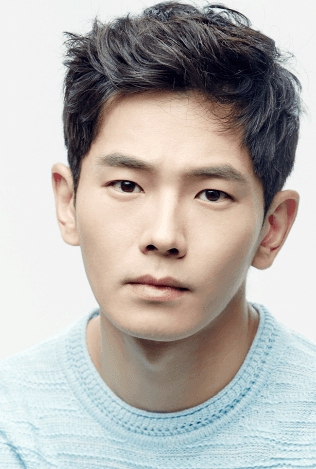 Bueno, bueno, bueno jajajaj este drama si os soy sincera no me llamó mucho la atención desde un principio, y lo fui dejando y dejando y dejando, y retrasando, con la excusa de que no me apetecía verlo, que quizá luego me llamase más la atención, pero no , el drama ya criaba polvo desde hace meses en mi disco duro, y por ello me decidí a verlo de una vez por todas. Y bueno sinceramente ha pasado lo que ya sabía que pasaría, que no me iba a gustar jajaja Empezamos con la reseña :)














HISTORIA / OPINIÓN PERSONAL



Gong Shim es una chica que desde que nació ha sido digamos como "la inútil" de la familia. Todas las atenciones y privilegios van para su hermana mayor Gong Mi que es una abogada exitosa sin escrúpulos además por seguir escalando en su posición. Gong Shim, crece pensando que está por debajo de su hermana y sin hacer nada memorable como ella, pero aún así es una chica buena que sigue amando y protegiendo a su familia y luchando por sus sueños.
Como le hace falta dinero, no duda en poner su habitación del ático en alquiler, lo que la lleva a conocer a Dan Tae, un abogado que ayuda a los más necesitados y que busca un lugar donde quedarse. Ambos se conocerán aún más cuando Gong Shim, entre a trabajar como secretaria y coincidan como compañeros de trabajo. Como es normal ambos se irán acercando aún más, y Dan Tae le demostrará que ella tiene muchas cosas buenas y no es el patito feo que todos dicen.
Romance a cuatro bandas, luchas por los sueños, y misterios que se irán resolviendo forman parte de esta dulce serie.
Dejo el micro de resumidora de serie y tomo el de mi opinión personal jajaja y bueno no creo que os sorprendáis cuando leáis que esta serie se me ha hecho cansadísima, sin sustancia, sosa, y un largo etc. La empecé sin ganas, como comienzo últimamente todas las series que veo con esta maldita racha jaja, y bueno la he terminado con muchísimas menos ganas y haciendo salting a tope porque sólo quería que se acabara y pasar a otra cosa.
Vamos a ver la serie no está mal, ya sabéis que si el drama es un horror os lo diría pero no, creo que puede llegar a mucha gente, que sea fan de las historias dulces y de superación personal, y no es mala, de hecho tiene momentos bastante divertidos que te sacarán una sonrisa.
Pero pienso que deberían haberla acortado mucho, esta serie si se hubiese contado en 12-16 episodios como mucho, hubiera quedado mucho mejor, sin necesidad de meter tanto drama , tanto rollo, tanta paja que a mi personalmente me ha dormido. A parte lo he visto un drama totalmente previsible, (con todo el tema del heredero perdido, que desde el minuto uno ya se sabía quién era) y con una trama que en sí que no me ha logrado atrapar nada, como ya mi corazón me decía que pasaría jajaja
PERSONAJES
Sinceramente creo que este punto es lo mejor de la serie, sus personajes.
Gong shim es el personaje que más me ha gustado de la serie, Min Ah la interpreta muy bien , con mucha naturalidad (y la chica es que llora de lujo jajaja es una regadera) y su personaje se me hace muy dulce, una incomprendida, que de buena que es peca de tonta y dejan que todos la pisoteen cuando se debería hacer respetar, y que va evolucionando y se va haciendo una mujer más fuerte, pero sin dejar de lado su fondo bueno y su corazón puro que es su mejor rasgo.
Dan Tae, es otro personaje muy particular, creo que pocas veces hemos visto un protagonista de drama tan... ¿Cómo decirlo? Campechano jajaja
Dan Tae, es un buen chico, bromista, simpático, le encanta ayudar a los demás desinteresadamente y a la vez nos regala muchas de las mejores escenas de la trama, porque él saca su lado extraño y raro y nos hace reír un montón con sus cosas. Creo que la mezcla de estos protagonistas para una serie es muy buena, porque se complementan, y él la ayuda a ella mucho también.
Otro de los personajes principales son la hermana y familia de Gong Shim que me parecen una panda de hipócritas interesados que se merecían cosas peores de las que les han pasado jajaja por avariciosos. No me parecía nada normal la manera en la que trataban a su hija, y lo malos que podían llegar a ser , sobre todo Gong Mi, la hermana, que no le importaba pisotear el futuro de su hermana con tal de lograr sus fines... ¬_¬
Luego tenemos a Joon Soo, un niño rico de familia, que vive pues como la mayoría de "chaebols" en los dramas, con presiones por parte de su familia para que tome las riendas de la empresa sin importar sus sentimientos, ni sus intereses personales. Pronto ve en Dan Tae un gran amigo cuando sus caminos se cruzan (que esto de que los antagonistas desarrollen amistad no se ve mucho jajaja) y no tarda tampoco mucho tiempo en ver también la belleza de Gong Shim ;)
Como último tenemos de aderezo a toda la panda de abuelos, empresarios y luchas de poder que son los que me han dado el remate para dormirme jajajaja
Como veis tenéis muchísimos personajes con los que encariñaros y otros tanto a los que odiar :)
ROMANCE
Otro romance.................................... pasteloso..........................................................................................
............gri........................gri........................gri................................
*luna tirándose por un puente* jajajaja
Como siempre ocurre ambos comenzaron, no gustándome, porque la pareja que hacen nunca me acabó de convencer, pero al menos tenía un poco más de interés en esos primero episodios que ellos tenían sus más y sus menos y se hacía la relación interesante.
Pero como la trama en sí no me atrapaba, y me parecía muy light y sosa, lo que creía que me acabaría gustando más a lo largo de la serie, terminó yéndose a pique porque ellos cada vez me gustaban menos. No digo que su relación sea fea, o que no atrape el interés del espectador, si no que para mi gusto, que me gustan los amores Hardcore, este amor ha sido demasiado light jajaja demasiado sosito, demasiado aburrido, jajaja
Esta serie tiene muchos fans, no me matéis pofavo XD es sólo que no, que estos dos no han cuajado para nada conmigo, ni al princiio ni mucho menos al final. Pero estoy segura que a las y los amantes de los romances más light naturales, y pastelosos os gustará jeje
Los besos por su parte son muy muy muy mejorables eh (soy una brasas con este tema, pero necesitaba decirlo jajaj me he vuelto muy exigente con esto) y bueno la segunda , tercera y cuarta línea amorosa entre protagonistas y terceros personalmente me ha parecido muy forzado sobre todo el querer meternos con calzador a Joon Soo y a Gong Mi, que no pegan ni con cola, y no se lo creen ni ellos jajaja
La ost esta vez no me ha gustado nada, encaja muy bien en la serie pero como no he vivido la serie, la música no me ha hecho sentir nada.
Y la calidad, aunque es bastante buena visualmente, creo que deberían haber acortado episodios pero con urgencia, 12 episodios para esta serie le hubiese venido como anillo al dedo y dejarnos de tanto estirar lo que no se podía estirar ya más.
Eeeeeen fin, espero que os haya gustado esta reseña, y perdonad que últimamente sólo leáis reseñas negativas, pero me gusta ser sincera con todo lo que veo y si tengo la mala racha pues ya vendrá la buena (espero que pronto jajaja, ahora empiezo todos los dramas con miedo)
A pesar de que haya despotricado sobre esta serie totalmente, tengo que reconocer que es un drama que seguramente os guste a la mayoría, es bastante mono, previsible, light (aunque también le meten su dosis de drama) y bueno yo os recomendaría que si os llama la atención adelante y le deis la oportunidad. Si por el contrario como a mi , no os ha llamado nunca, pasad de él, porque si no os interesa sólo con la sinopsis... la serie es más decepcionante que la sinopsis jajajaja
Contadme como siempre en comentario qué os ha parecido este drama, si pensáis verlo o ya lo habéis visto, como siempre me encantará leeros a todos y todas <3
NOTA: 3 /10