Dijeron que se parecía a SECRET, dijeron que era melodrama romántico, y yo dije... ¡Me lo veoooo! jajaja
Vengaza, un amor apasiado.... este drama tiene de todo.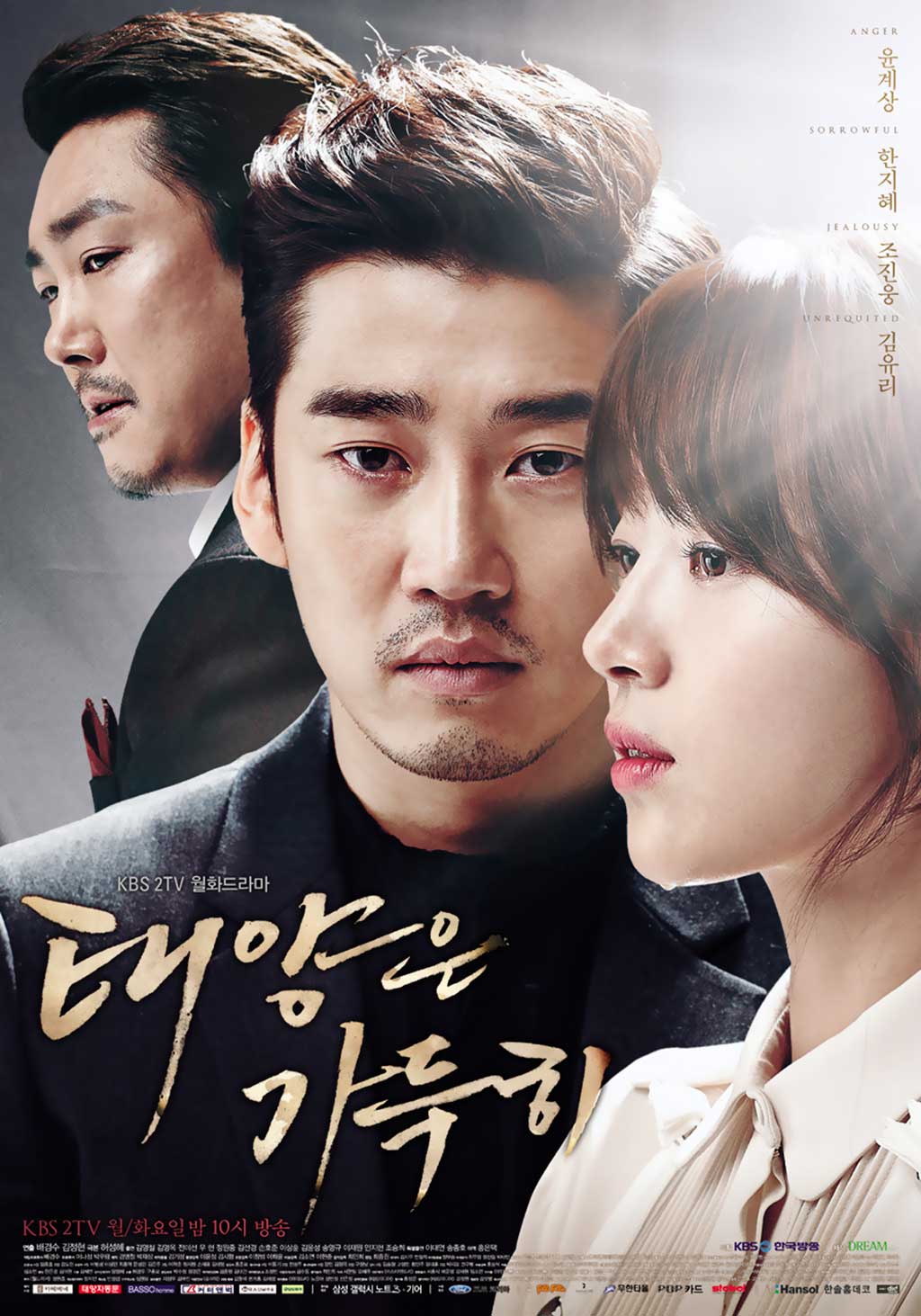 *Estás escuchando; Lee Ji Young _ "Lie" (original de T.O) / Beyond the clouds OST
Título: 태양은 가득히 / Taeyangeun Kadeukhi
Título en español: Más allá de las nubes.
También conocido como: Full Sun / The Sun
Género: Melodrama, Romance, Acción, Crimen, Suspenso.
Episodios: 16
Cadena: KBS2
Período de emisión: 17-Febrero-2014 al 08-Abril-2014
Horario: Lunes y Martes 21:55
Banda Sonora Original: Beyond the Clouds OST
En la noche de inauguración de la exposición de joyas glamurosas en Bangkok, un disparo sonó. Han Young Won, directora de la reconocida joyería "Bel Laffair" y prometida de un asesinado.
Jung Se Ro, hijo de un estafador, ha sido condenado por 8 años por el asesinato del prometido de Han Young Won.
Años más tarde, Jun Se Ro con una nueva vida e identidad se propone vengarse de los culpables que tuvieron que ver con su falsa acusasión como asesino.
PROTAGONISTAS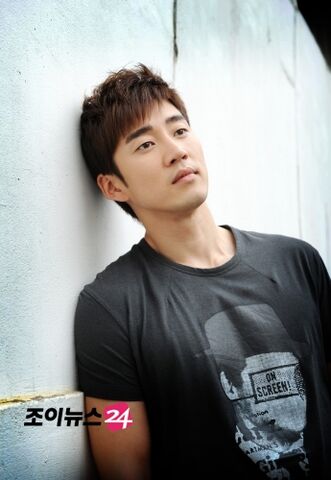 YOON KYE SANG HAN JI HYE
JO JIN WOONG KIM YOO RI
RESEÑA;
Jung Se Ro, es acusado injustamente de un crimen que no cometió ya que estaba en la escena del crimen cuando el novio de Young Won es asesinado. Tras años en la cárcel, él sale con ganas de venganza sobre todos aquellos que lo inculparon, sobre todo el padre de Young Won. Así que se intenta infiltrar en la empresa de la familia junto a sus amigos, un grupo de estafadores que se hacen pasar por comerciantes de joyería, pero todo se comienza tambalear cuando él se enamora de la hija de su enemigo.
Y yo estaba como....
Sí!!!!!! Por fin un drama de este estilo que tanto me gusta Melodrama + romance; yo lo compro!! jajaja
Este drama ya pintaba genial antes de verlo, y aún sigo pensando que está muy bien, y que pasó un poco desapercibido o desaprovechado en su emisión, ya que apenas tuvo mucho éxito. Las comparaciones con el exitoso drama "Secret" quizá echó para atrás a muchos, por creerse que verían una imitación o que simplemente sería peor al ser una historia parecida. Pero tengo que decir que aunque sí, es del estilo de "Secret" ahí acaban sus similitudes, en el tipo de historia. Y aunque "secret" me gustó más, "Beyond the clouds" es un muy buen drama también.
El argumento y la venganza de Se Ro, infiltrándose en la empresa con nombre falso, es muy intrigante e interesante. Comprendemos 100% al personaje, sus ganas de venganza, y por qué es de ese modo. A nadie le haría muy feliz la idea de que lo culpen de un crimen que no cometió y pase años de su vida en la cárcel, así todos seríamos vengativos. Por otra parte está Young Won, la otra cara de la historia, la pobre no se entera de nada de lo que está pasando en la empresa, sólo llora a su novio muerto (como es normal) y se deja engatusar por Se Ro sin saber que es el hombre al que tanto odia por matar a su novio. Las tramas se entrelazan entre la venganza y el romance de una forma muy buena. De hecho me vi los cuatro primeros capítulos de una sentada jujujujuju
El romance sobra decir que me encanta. Un amor muy reñido, con mucha tensión, ellos no confían el uno en el otro, pero se resisten a creer que se han enamorado cuando ambos están locos el uno por el otro cuando dejan de lado toda la venganza y los problemas. Estás pegado a la pantalla diciendo , "Dios mío que pensará Young Won cuando se entere de que él es Se Ro!!! "
Los secundarios están muy bien desarrollados, teniendo tramas coherentes y llegamos a conocer también sus personalidades y sus motivos para hacer lo que hacen casi tanto como los protagonistas. Muy reales, le dan bastante dinamismo a la trama.
Su BSO es muy bonita también , como siempre! jajajajajaja vivan los compositores de BSO de dramas.
Y como siempre también, poco más que decir. El elenco está lleno de buenos actores, me encanta el personaje de Se Ro y cómo lo interpreta el actor, es una historia muy buena y muy bien desarrollada, aunque el único pero que le pongo es que los capítulos finales son un poco, demasiado. Demasiado drama y se hacen algo más cansados que el resto del drama, pero igualmente son necesarios para la historia.
Así que si te gustó "Secret" o te gustan este tipo de dramas, te lo recomiendo 100 por cien, y a los que no, pues también jajaja dadle una oportunidad porque el drama lo vale.