Vamos a volver a recordar... vamos a volver a sentir, vamos a volver a enamorarnos de esas historias.... vamos a por otra entrada de Bandas sonoras. (¿Que poético ha quedado eh?... jaja)
¿Listos? ¡Pues empezamos right now!
(Los vídeos contienen escenas de las series, por lo tanto cuidado, que os podéis spoilear si no las habéis visto)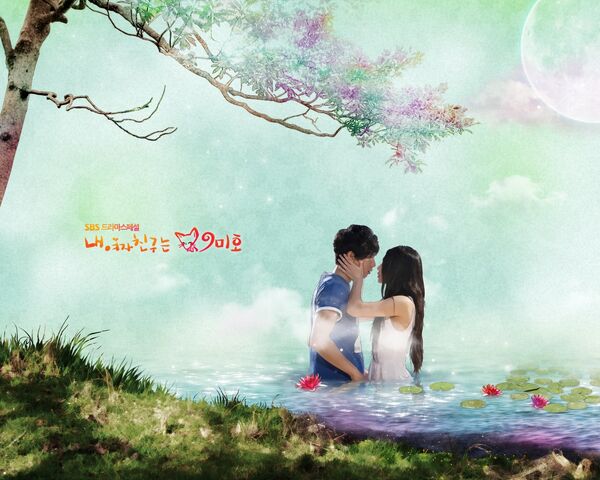 ¿Quién no recuerda a la gumiho más adorable que hemos podido ver en la pequeña pantalla? El drama de las famosas hermanas Hong, "My girlfriend is a Gumiho" logró ser todo un éxito en el año 2010. Protagonizado por Shin Min Ah y Lee Seung Gi, la dulce y atemorizante historia de un chico que por error libera a una gumiho encerrada en un cuadro y viven una historia de amor, sin duda aún perdurará en la memoria de muchos. Quien no lo haya visto ¡ya está tardando! jajaja
Pues su banda sonora entera, está llena de canciones preciosas, pero con las que personalmente me quedo son con estas dos. ¿Coincidís conmigo? "losing my mind" y "Fox Rain"
Nos vamos ahora con un drama que no podía faltar en esta sección. El drama nacional de 2012, 40 y 50 % de ratings de audiencia, unos de los mejores dramas que he visto, actuaciones magistrales, música perfecta. ¿Adivinais cuál es? (no vale mirar la foto jummm jaja) Sí!! "The Moon that embraces the sun"
Si alguien me dice que no le gusta este drama simplemente no lo creería... jajajaja bueno vale, sí para gustos los colores, pero es que este drama es perfecto. Protagonizado por Soo Hyun y Ga In, nos contaba la torturada historia de amor de ambos en la época joseónica, llena de romance, intriga y complots, en esa época desde luego no era fácil ser el jeonaaaa (rey)
¿Y qué canciones destaco yo? difícil elección, ya que las isntrumentales son preciosas también, pero centrándonos en las cantadas, sin duda " Back in time" de la cantante Lyn es una grandísima canción dentro de los k-dramas, y "Moonlight is setting" de Heora.
¿Cuál repasamos ahora? Ummmm ¿Que tal Scent of a woman? Otro drama que no puede faltar de tu lista de pendientes, preciosa historia protagonizada por Lee Dong Wook y Kim Sun Ah, donde una mujer diagnosticada de cáncer, se propone aprovechar el tiempo que le queda haciendo lo que siempre ha querido hacer, incluso enamorarse aunque no estaba en sus planes. Llena de sentimientos (escenas de tango muajaja) y romance, la serie es preciosa.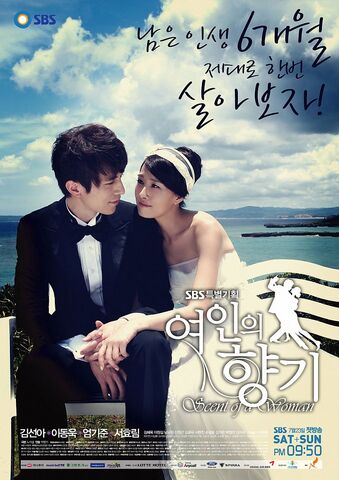 Y su BSO bonita por igual, de ella destaco sobre todo "You are beautiful" de Junsu de JYJ, que con esa fantástica voz hace de la canción una maravilla.
Y para acabar nos vamos a esa universidad de la época Joseon, con una chica que para entrar en ella se tenía que hacer pasar por uno de ellos para poder estudiar. ¿Os suena?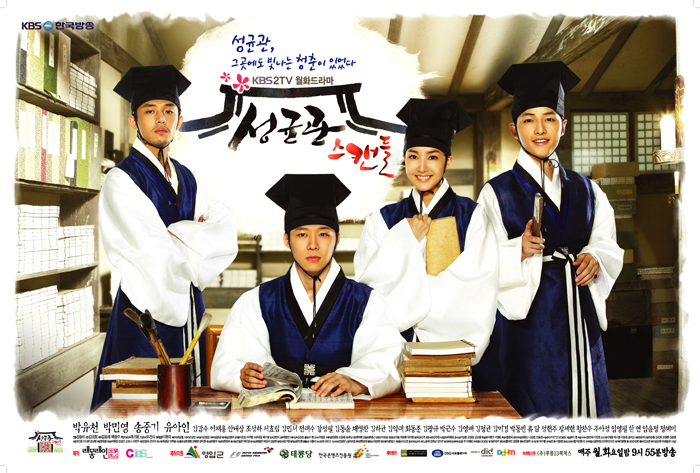 En esta serie fue donde conocí a Yoo Ah In (caballo loco) y me enamoré de él jajajaja
Yes! hablo de Sungkyunkwan Scandal con un elenco lleno de buenos actores Par Yoo chun, Park Min Young, Song Joong ki y Yoo Ah In, seguro que si la has visto la serie te encantó. A mi me gustó mucho y mira que ya sabeis que yo a Yoochun no lo aguanto en series eh jajaja pero tengo que hacer de tripas corazón.
Peeero vamos a hablar de música que a eso hemos venido y es que la trama estaba siempre amenizada por la voz de JYJ y muchas estupendas canciones de las que remarco estas; " Too Love" de Junsu (este Junsu canta cada BSO que te deja "muelta") y "Found you" de JYJ
¿Qué tal esta tanda de canciones? Contadme cuales son vuestras BSO favoritas y que más hayáis disfrutado. Os dejo las dos primeras partes por si no las habéis visto.
Pronto muchas más, nos leemos bellezones!! :)